SULAWESI, Greater Sunda Islands (first 2 images):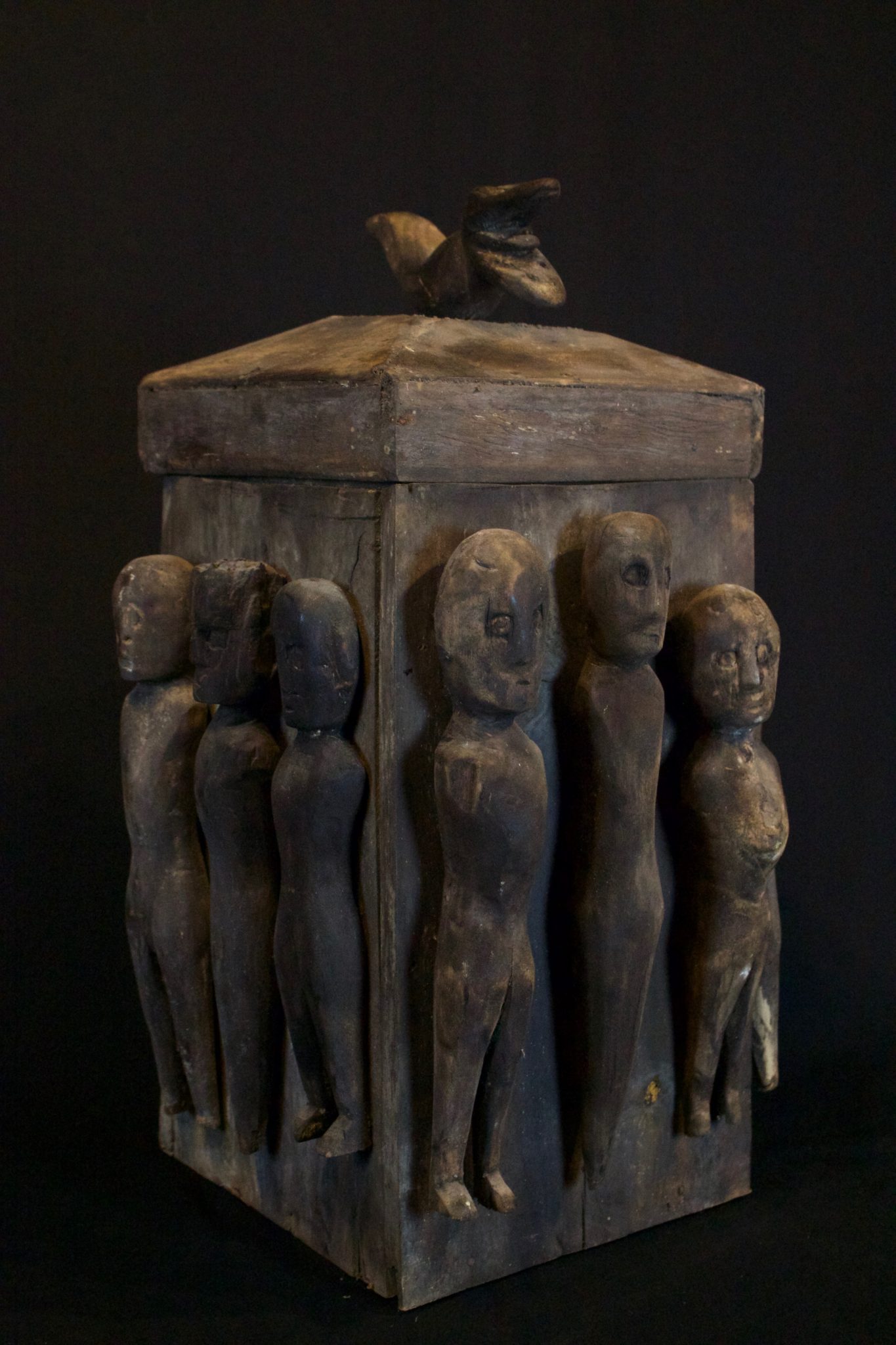 Shaman made their own medicine kits, including wooden backpacks, to contain items for healing, protections and predictions – such as special teeth, stones and other items. The figures on the exterior correspond to illnesses and other conditions or ailments. 19" x 9 ½" x 10", $2200.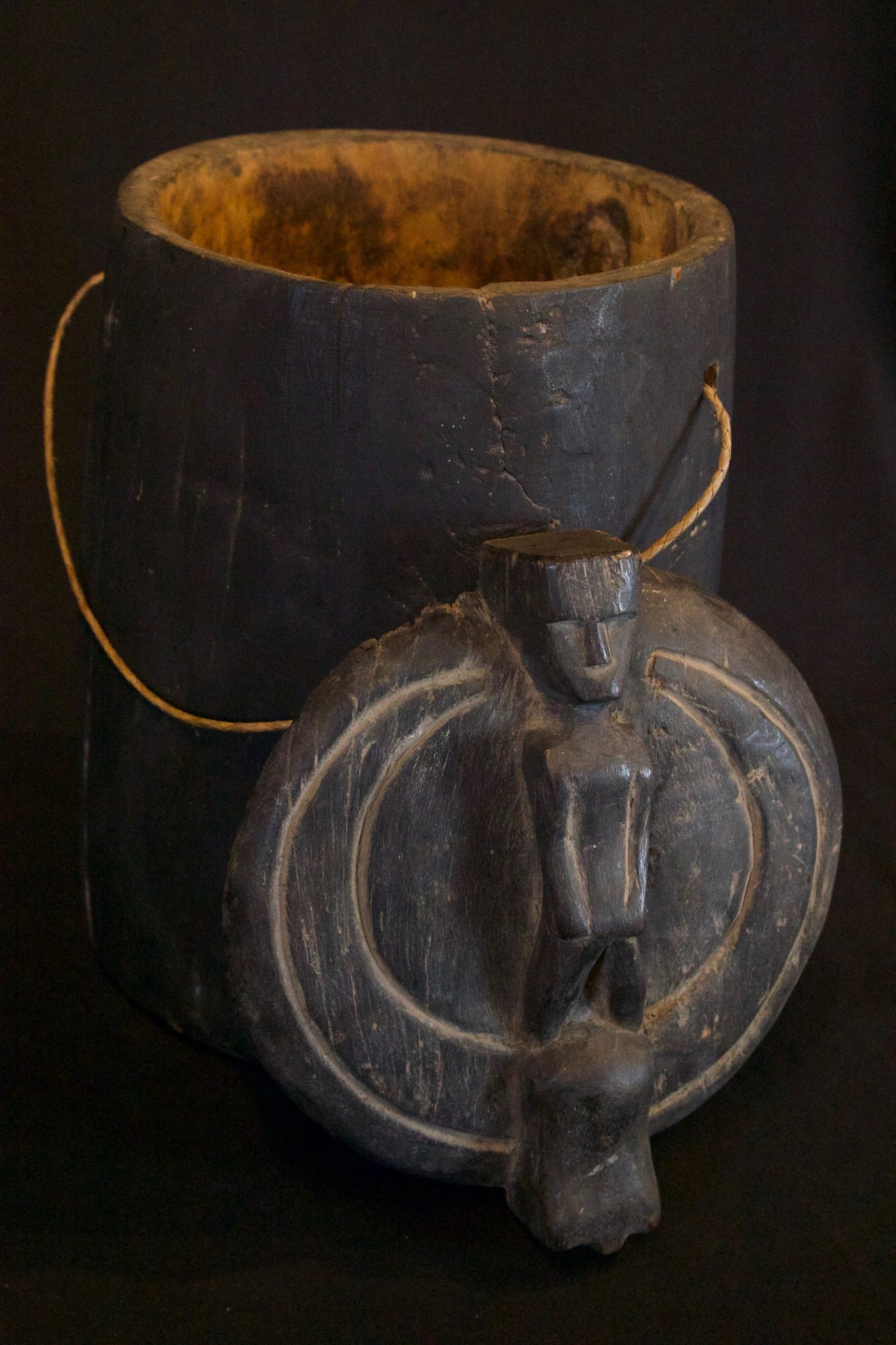 Container for medicinal, herbs for healing. 14 ¼" x 9 ¼" x 8", $290.
PAPUA NEW GUINEA: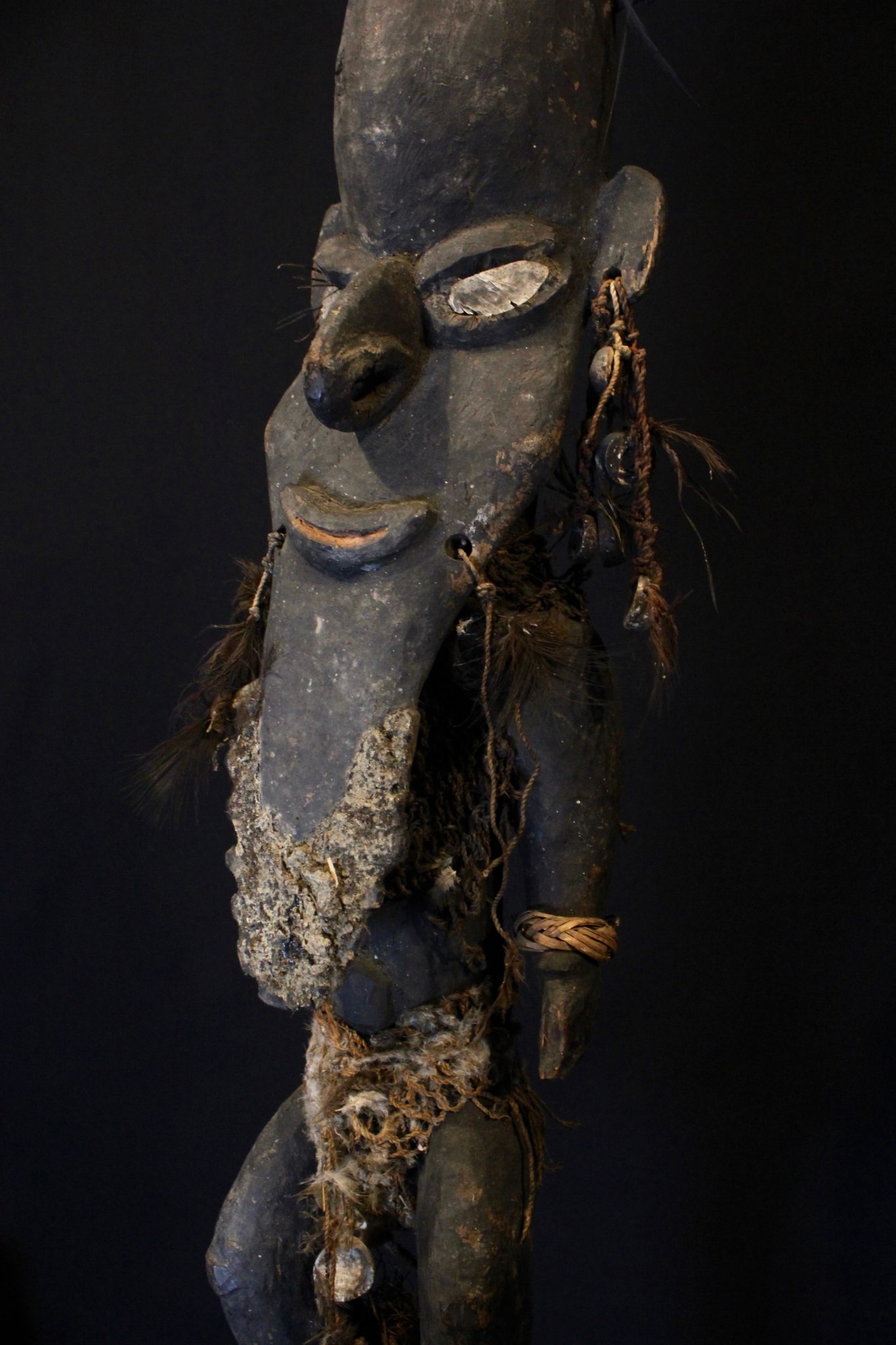 Played in pairs for the initiation ceremony for boys. The flute had the power to be voices of the spirits. The anthropomorphic figures or Wusear are specific to these flutes and were inserted into the top when not in use to prevent evil spirits from entering the sacred instruments. They were kept in the homes of the shaman and it was taboo for women and children to see them. 55" x 9 ½" x 8", $9500. SOLD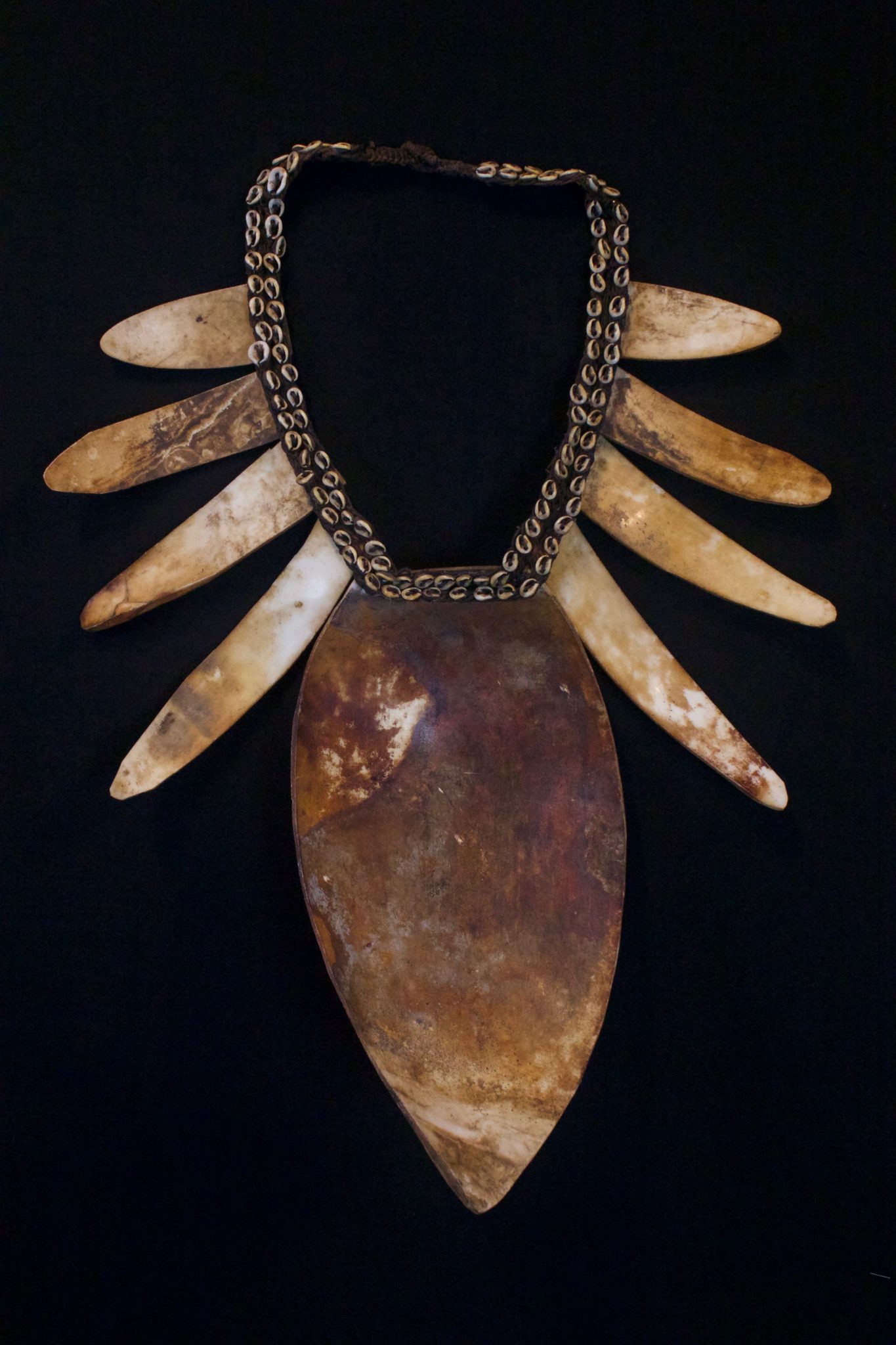 Worn by the shaman for healing ceremonies. 19" x 15" x 3 ½" $850.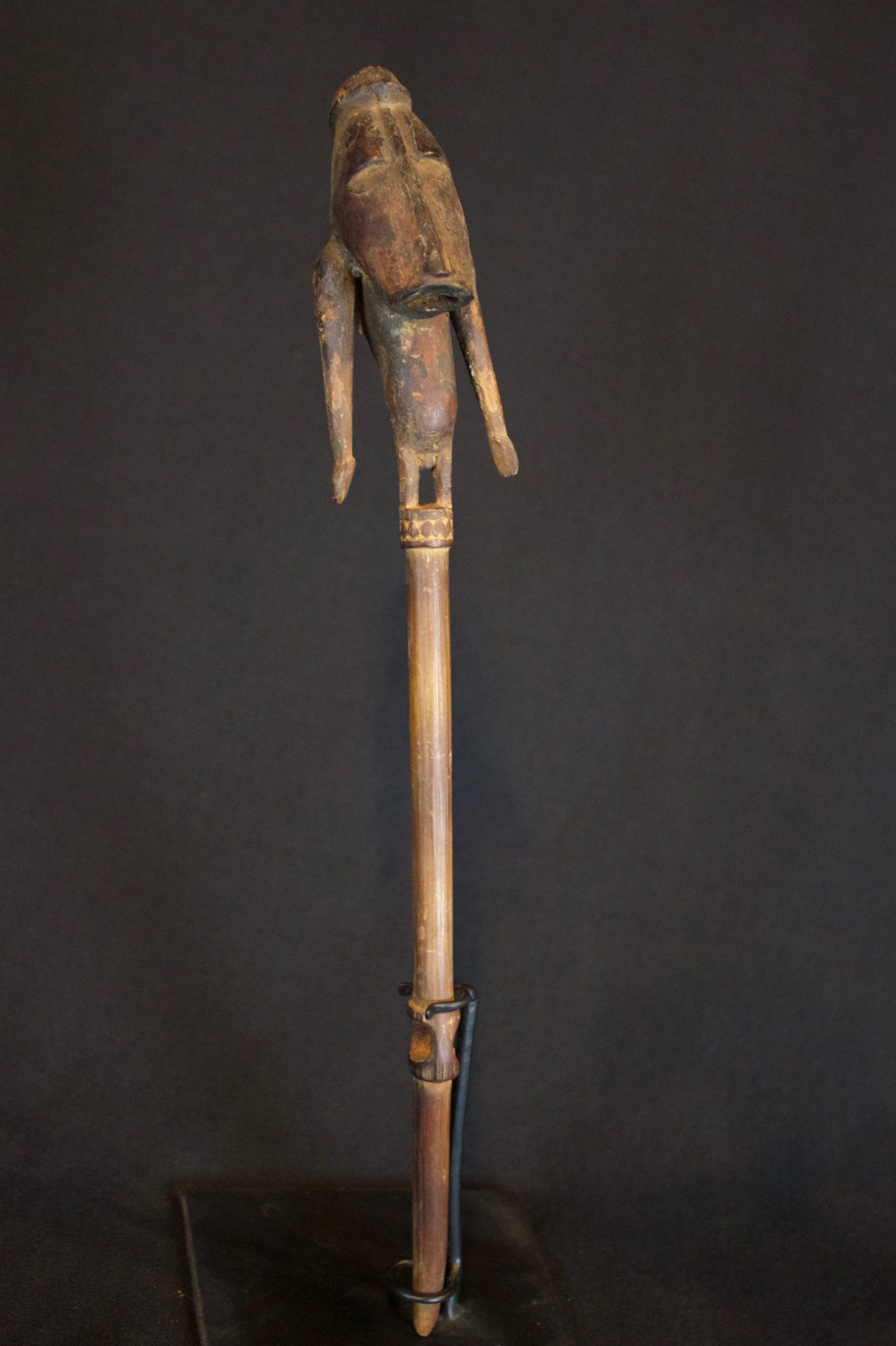 Used in ritual ceremonies to stop rain. 11 ½" x 1 ½" x 1 ¼", $135.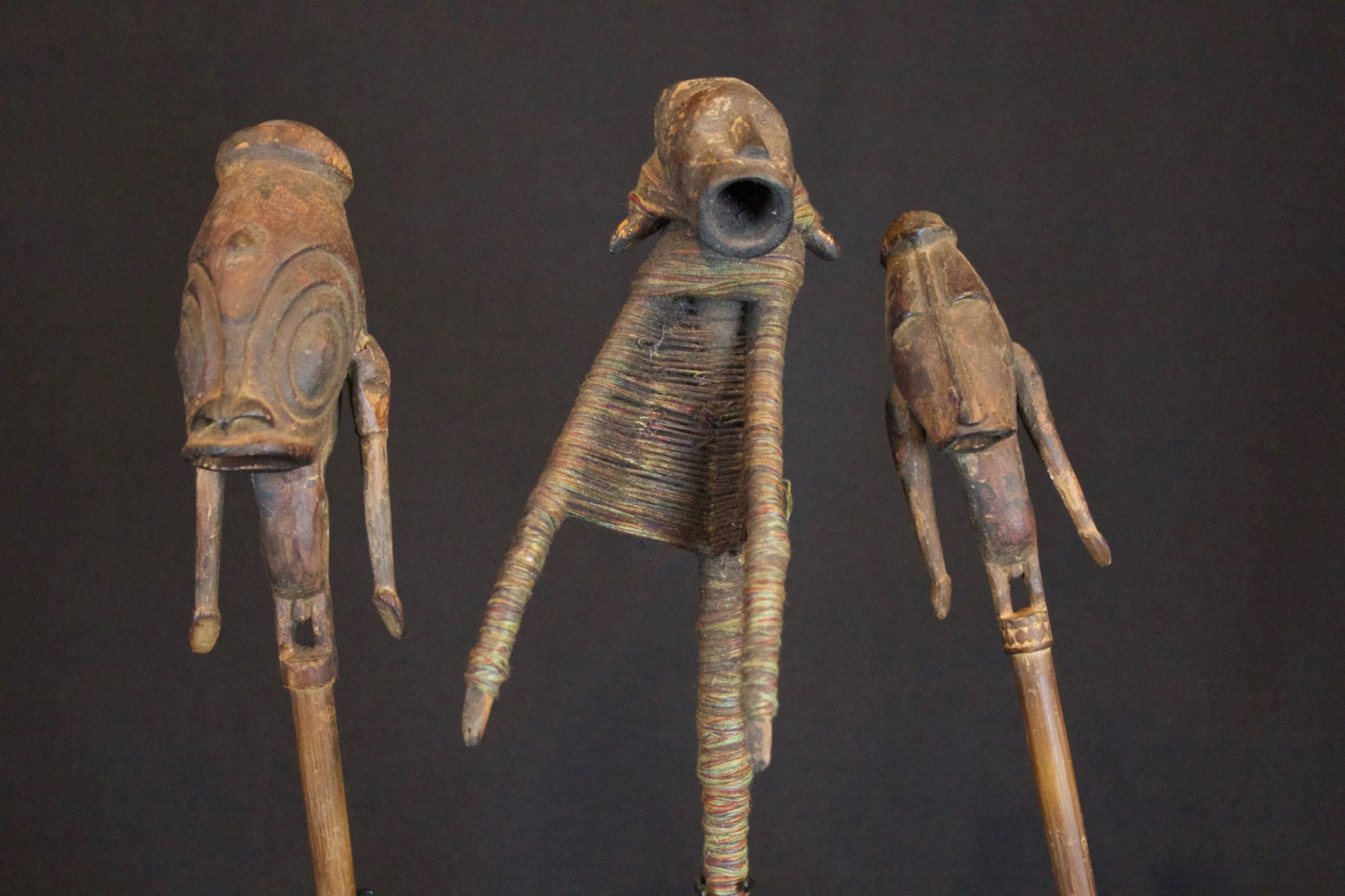 Used in ritual ceremonies to stop rain. (Figure on right – 12 ½" x 2" x 2 ½", SOLD)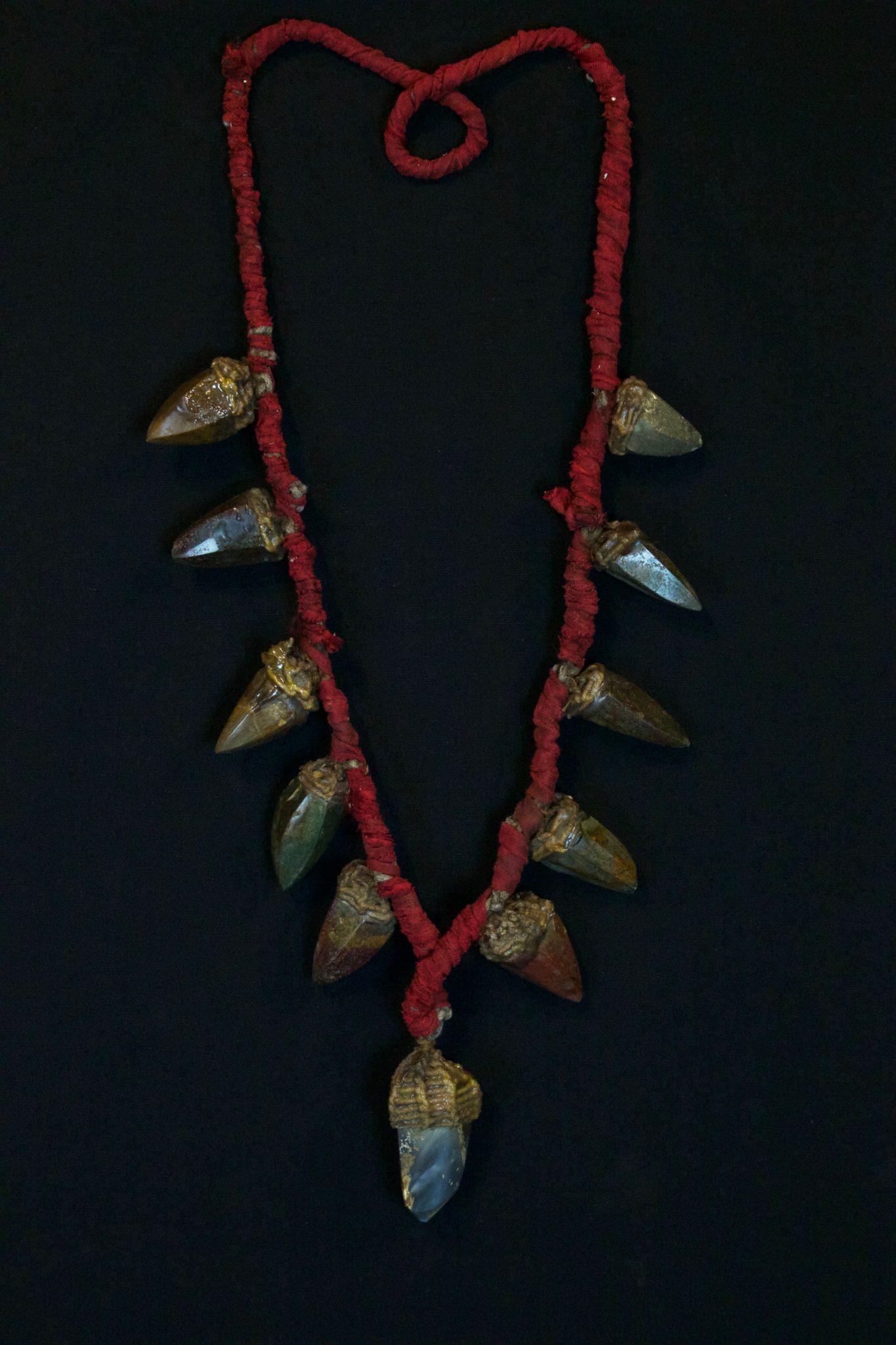 Used in healing ceremonies. 18" x 5" x 1", $550.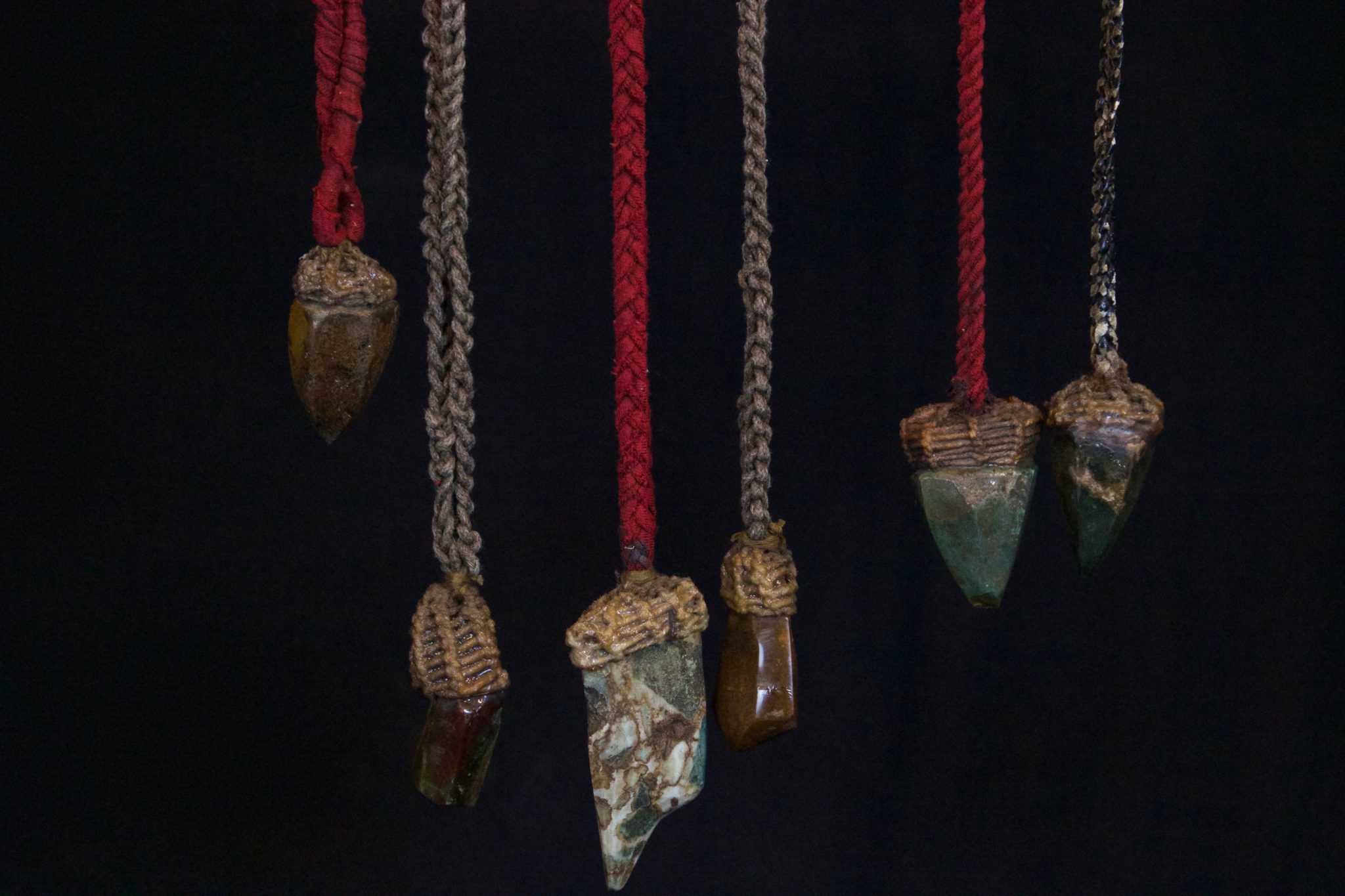 Used in healing ceremonies. Dimensions: 16″ to 20″ long, $110. each