Japanese Kimono Fabric Accessories. From Vintage to Modern – Introducing Our New Line of Custom Designs Bags.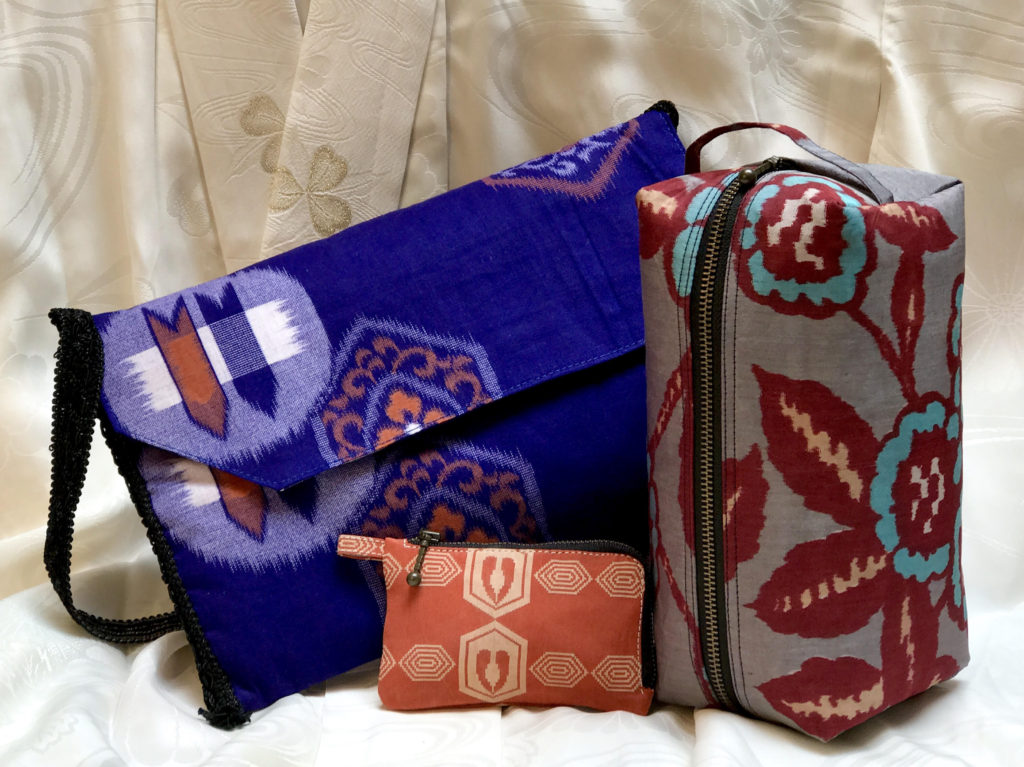 Vintage Kimono Accessories
We've started a cool new project! Japanese kimonos are made of such spectacular textiles we decided to up-cycle some of our favorites for a new line of lively Computer cases, Travel Bags and Shoulder, Clutch and Coin Purses. The vintage textiles add a spirited flair to modern accessories. We are so happy with them, there are more on our design table. The handwoven silk and cotton fabrics are from some of the many authentic, vintage Japanese Kimonos we always have in our gallery store.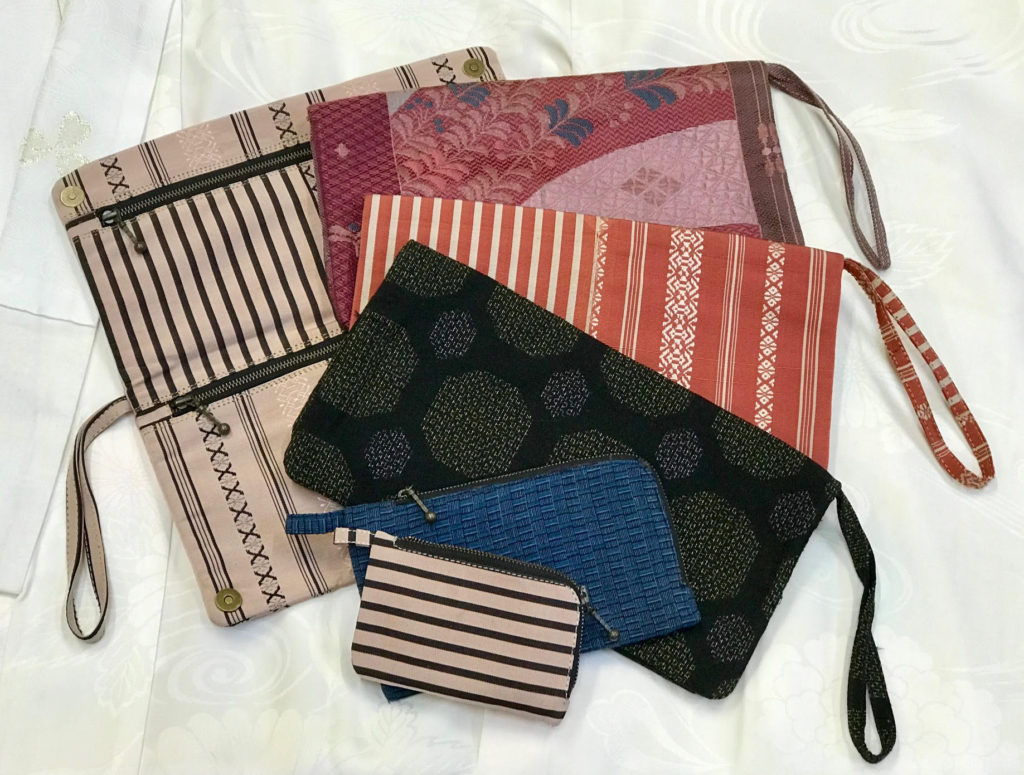 Vintage kimono and obi (kimono sash) fabric clutch purses – folded with two zippered compartments. And small and medium size coin purses. Small coin is ample size for credit card etc..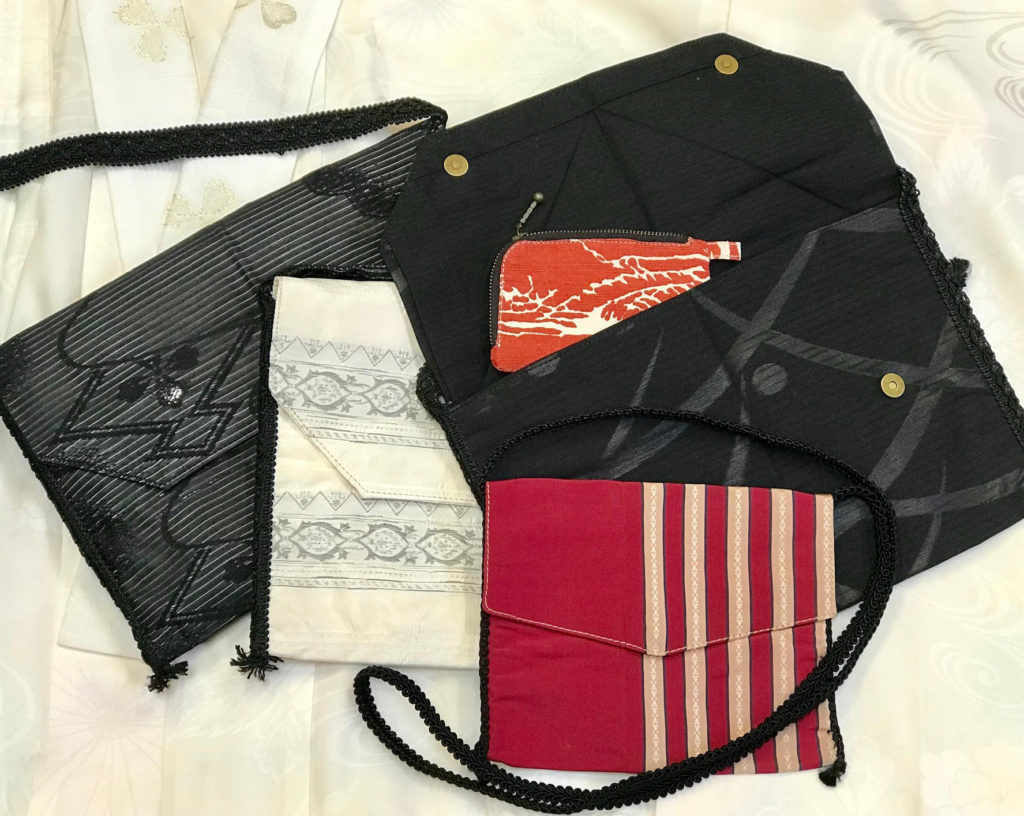 Vintage kimono fabric purses in two sizes, with shoulder straps and magnetic clasps. Many more fabrics available.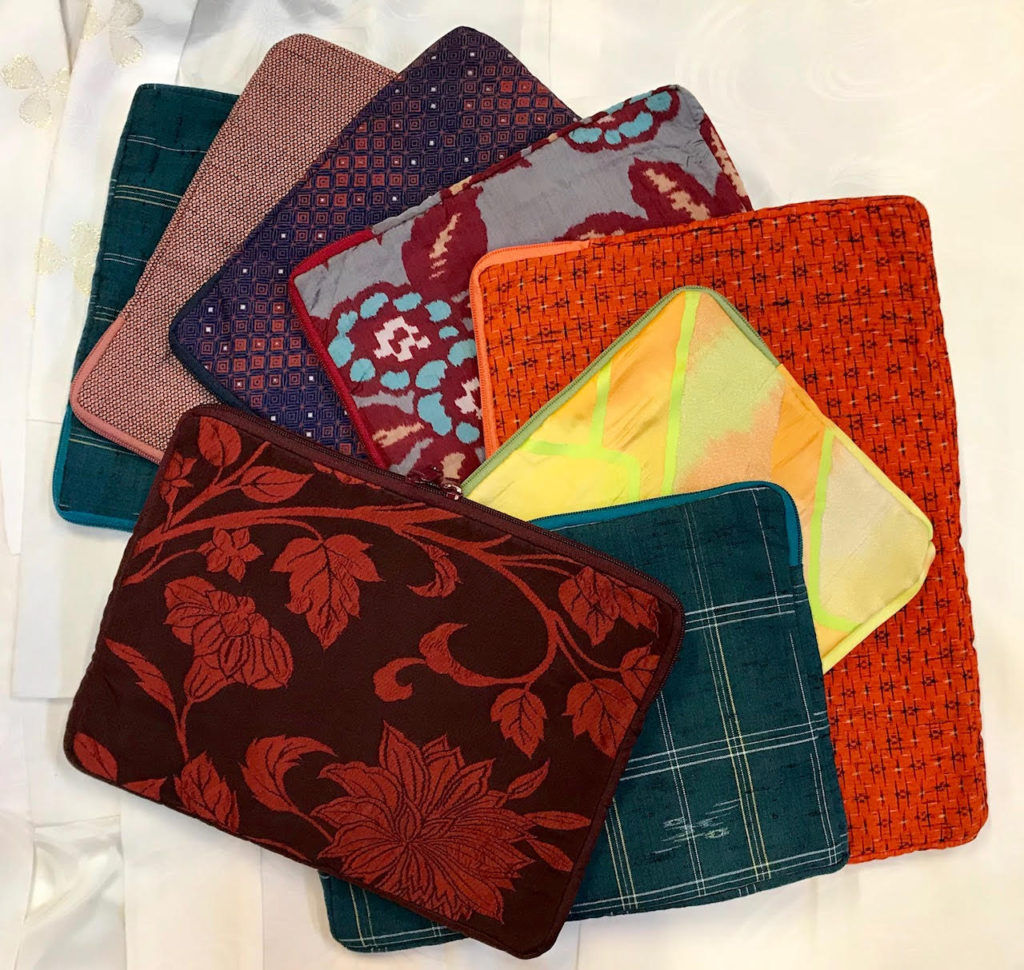 Vintage kimono fabric padded computer and ipad/tablet size cases.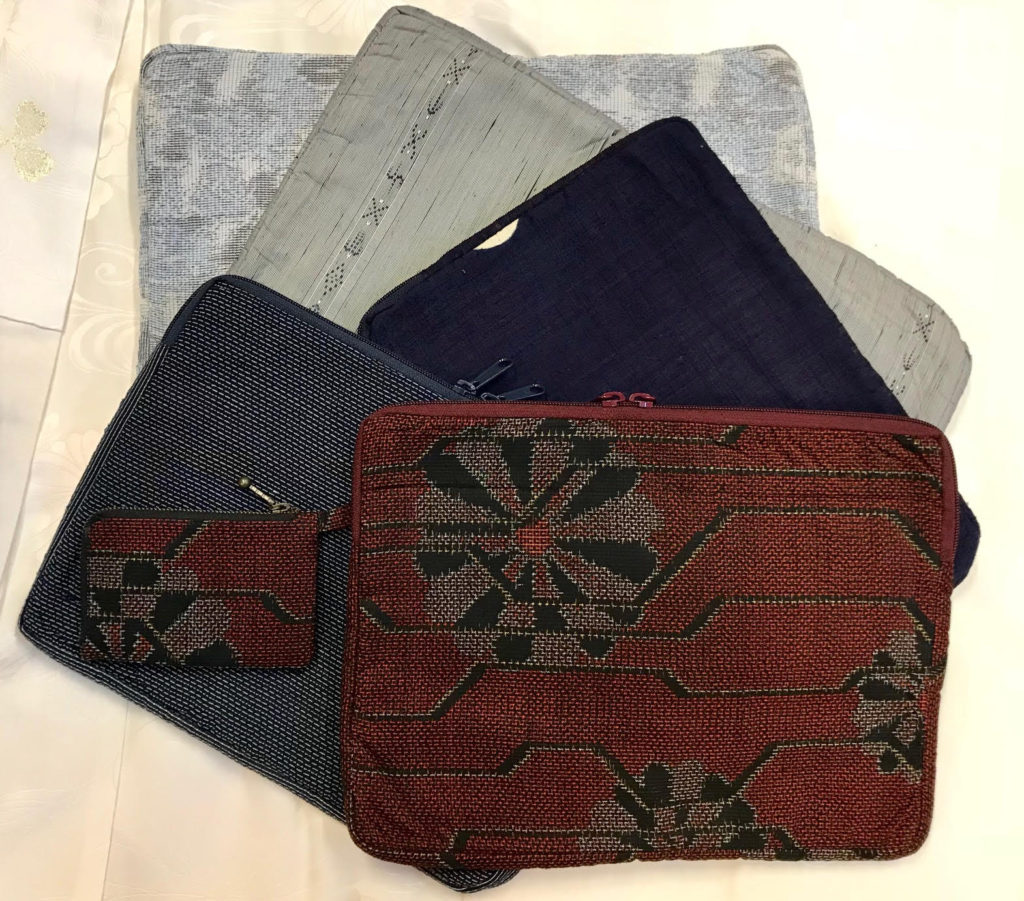 More computer cases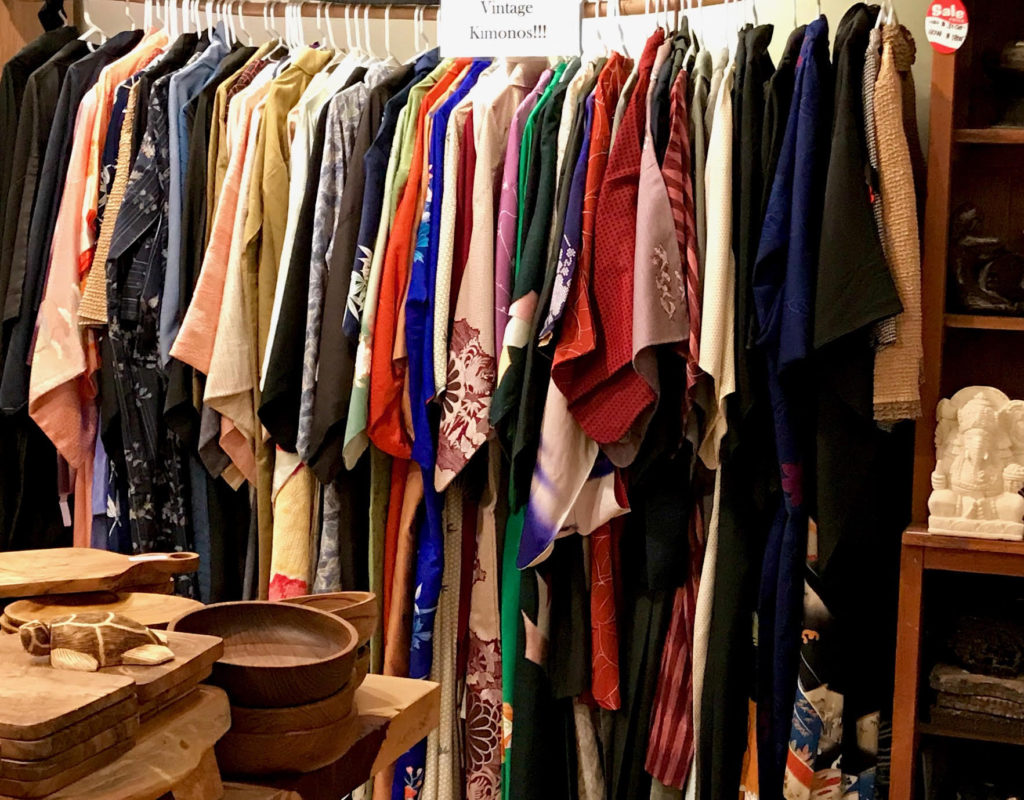 Authentic, vintage Japanese kimonos. This is just the tip of the iceberg from our collection of women's and men's, elegant to everyday-wear robes and jackets. Most are silk or cotton. Many are hand embroidered, hand painted and of course some amazing shibori . All price ranges – from $10. to museum quality art pieces.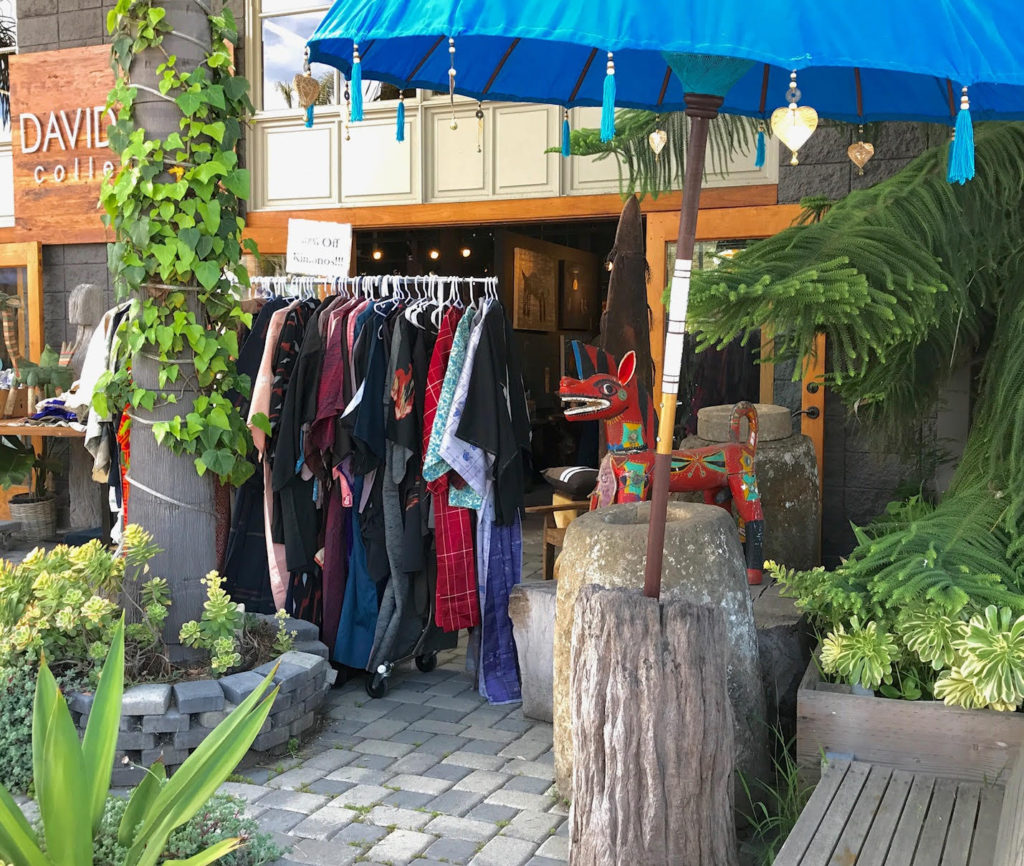 Authentic, vintage Japanese kimonos on our front patio
---
Inquire About Items Featured in This Blog Post
---