Flores, and Timor, are more mountainous than the rolling hills of Sumba, but the shamanic culture is much the same. Both islands are now predominantly christian, although, like most of the cultures throughout the Lesser Sunda Islands, they have integrated the newer belief systems with their ancient roots in Animism. (see Timor and several neighboring Lesser Sunda Islands in the following posts)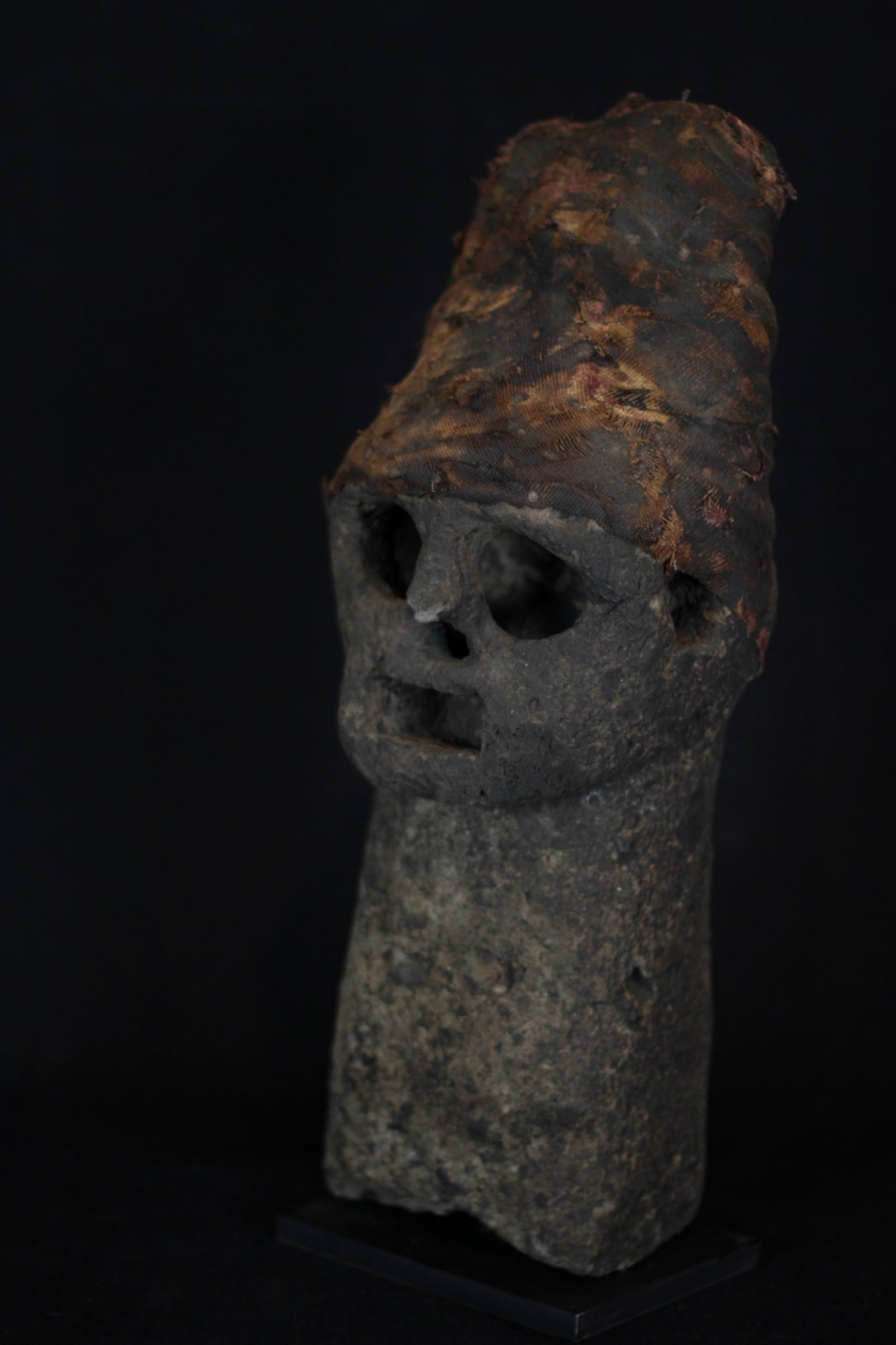 Used by shaman for predicting volcanic eruptions. Passed down through four generations. 15" x 5 ½ x 5 ¾", SOLD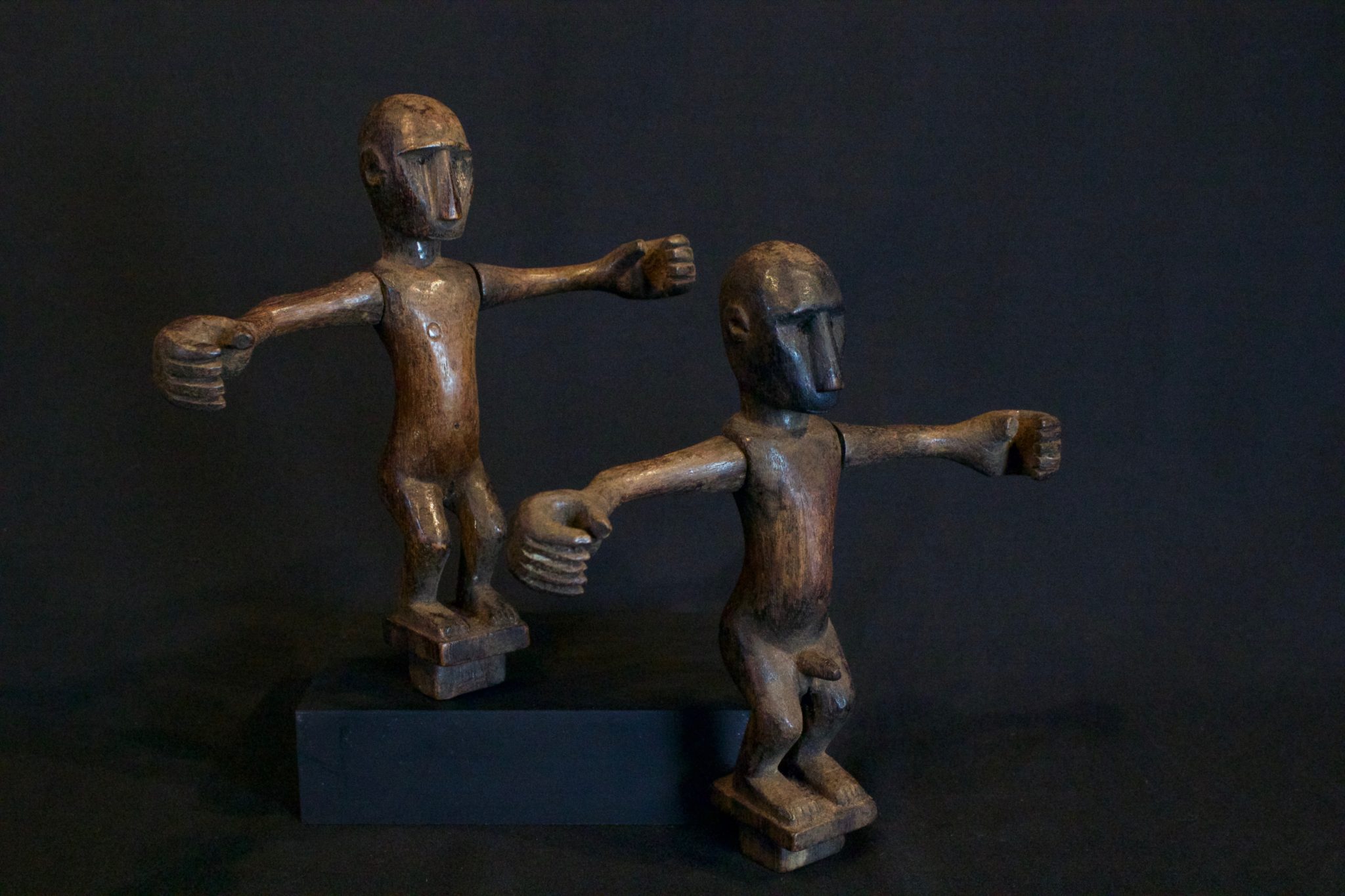 One of the pair held in each hand during a ceremonial dance for healing a marriage. (female – 8" x 7 ¾" x 1"); (male – 8" x 8" x 1 ½"), $590. sold as pair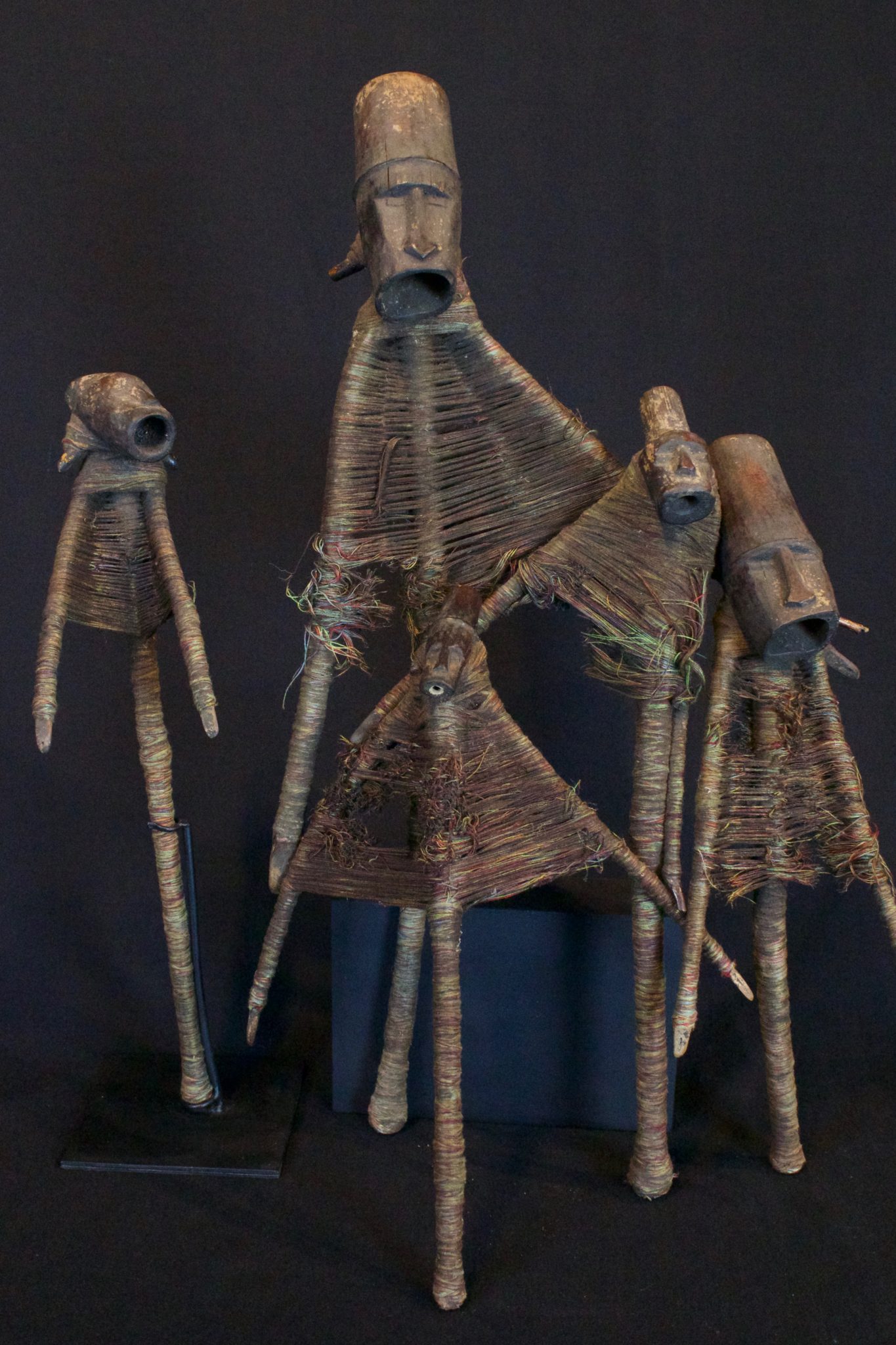 Kept in household kitchen to protect the home. Dimensions: 10″ to 17″ tall; $135. to $225. (far left and far right SOLD)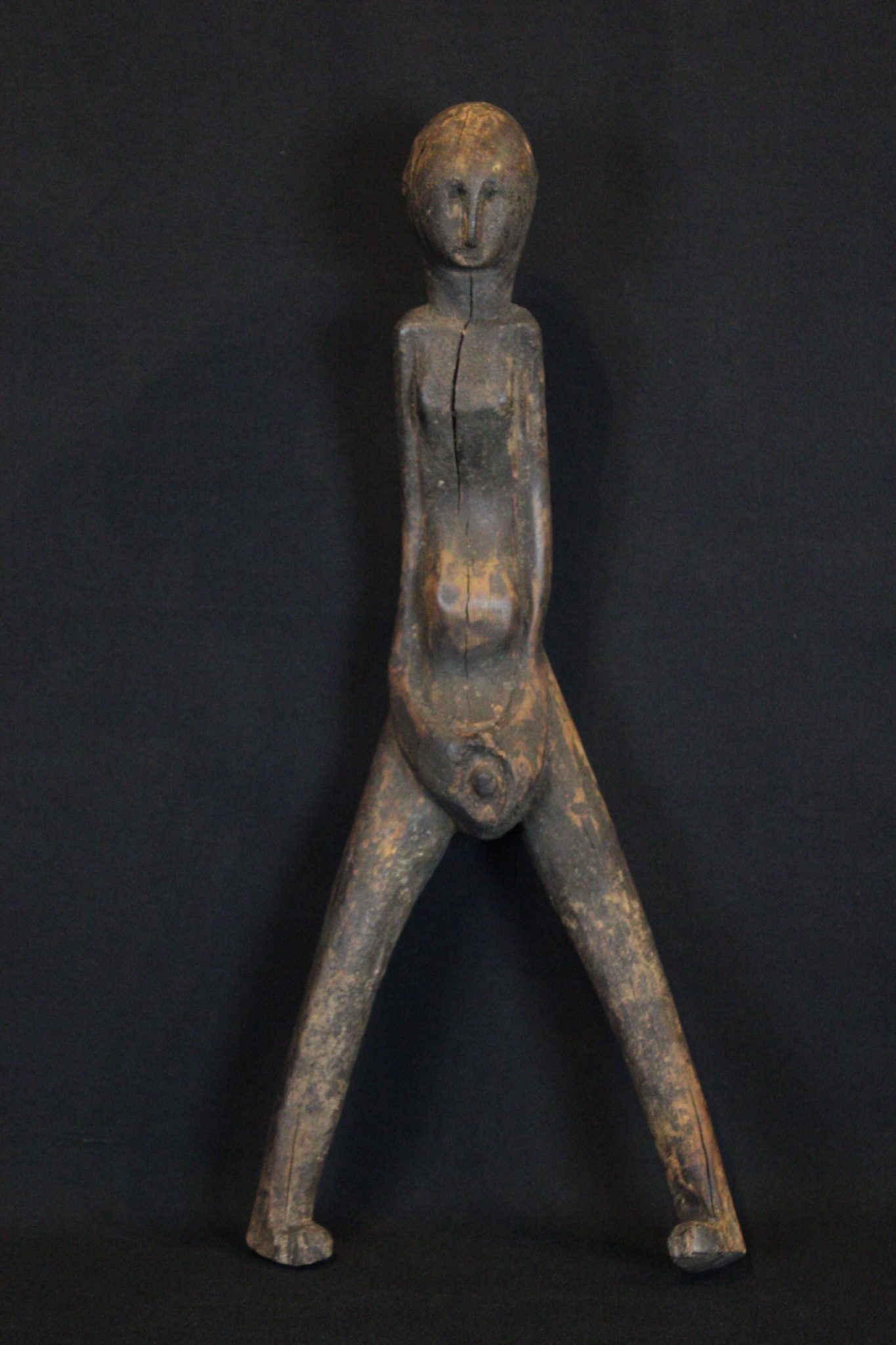 Used for healing rituals. 15 ½" x 6 ½" x 4", $320.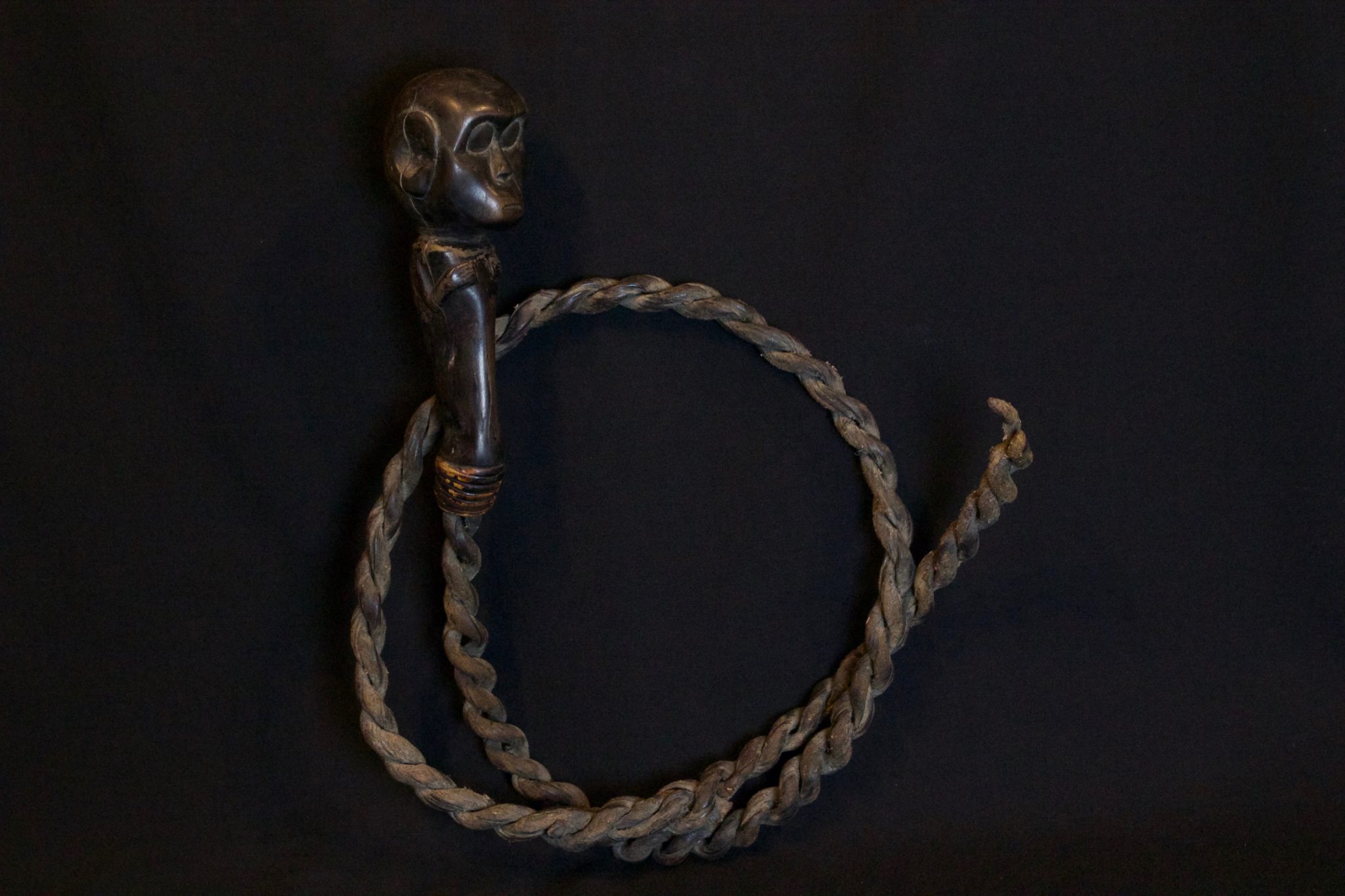 'Caci' is a powerful magic whip-fighting ritual performed during a harvest festival with complex ritual preparations. It is played by 2 men, usually from different villages. The Whip symbolizes the male phallus, the father and the sky. The shield used with it symbolizes the female, the womb and the earth. These elements are united when the whip hits the shield symbolizing life giving sexual unity. It is a playful event but any blood shed is considered an offering to the ancestors who will then ensure fertility of the land. 14" x 10" x 2 ½", $520.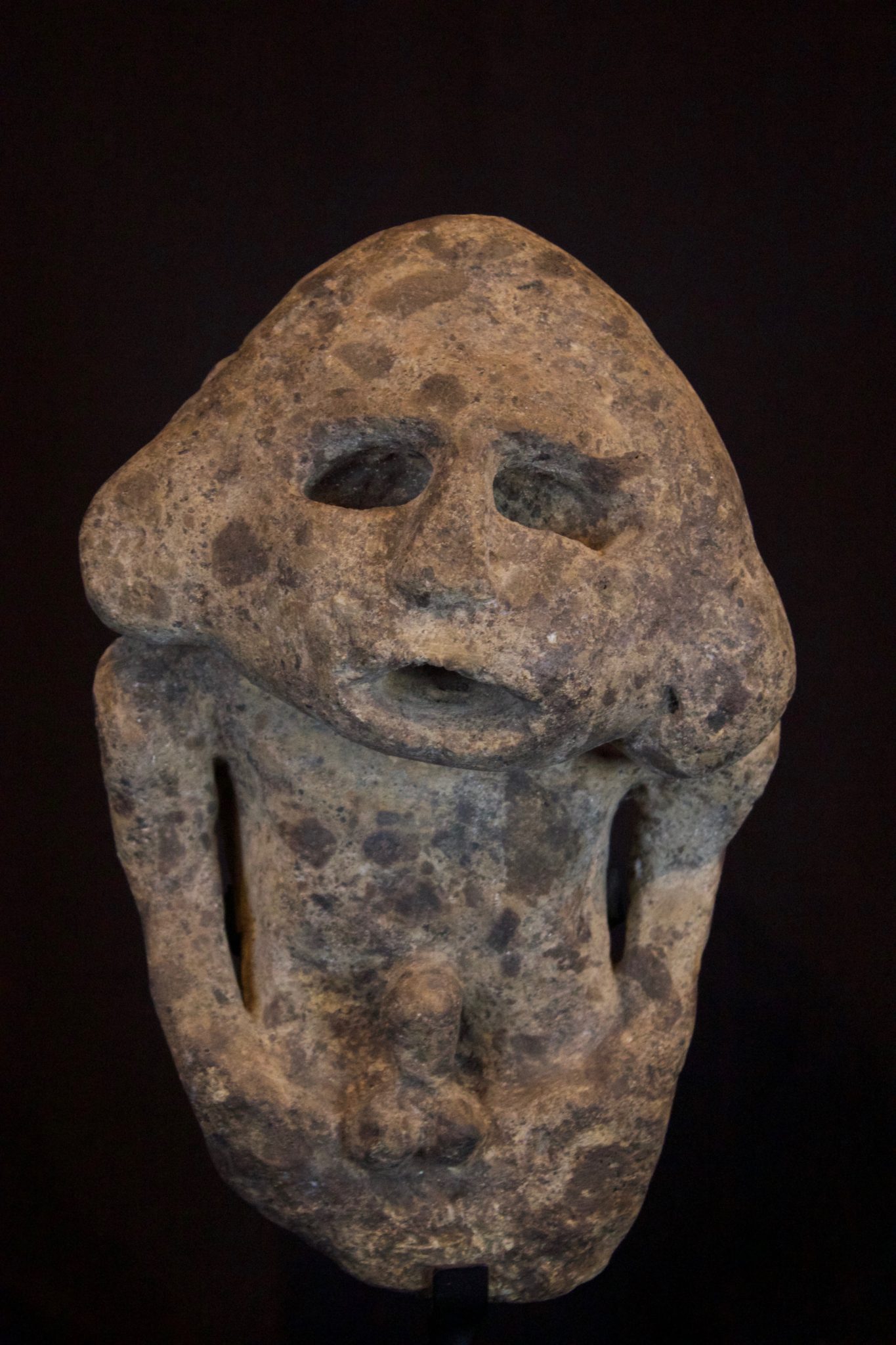 Used by shaman for healing and divination, 11" x 8" x 6", sold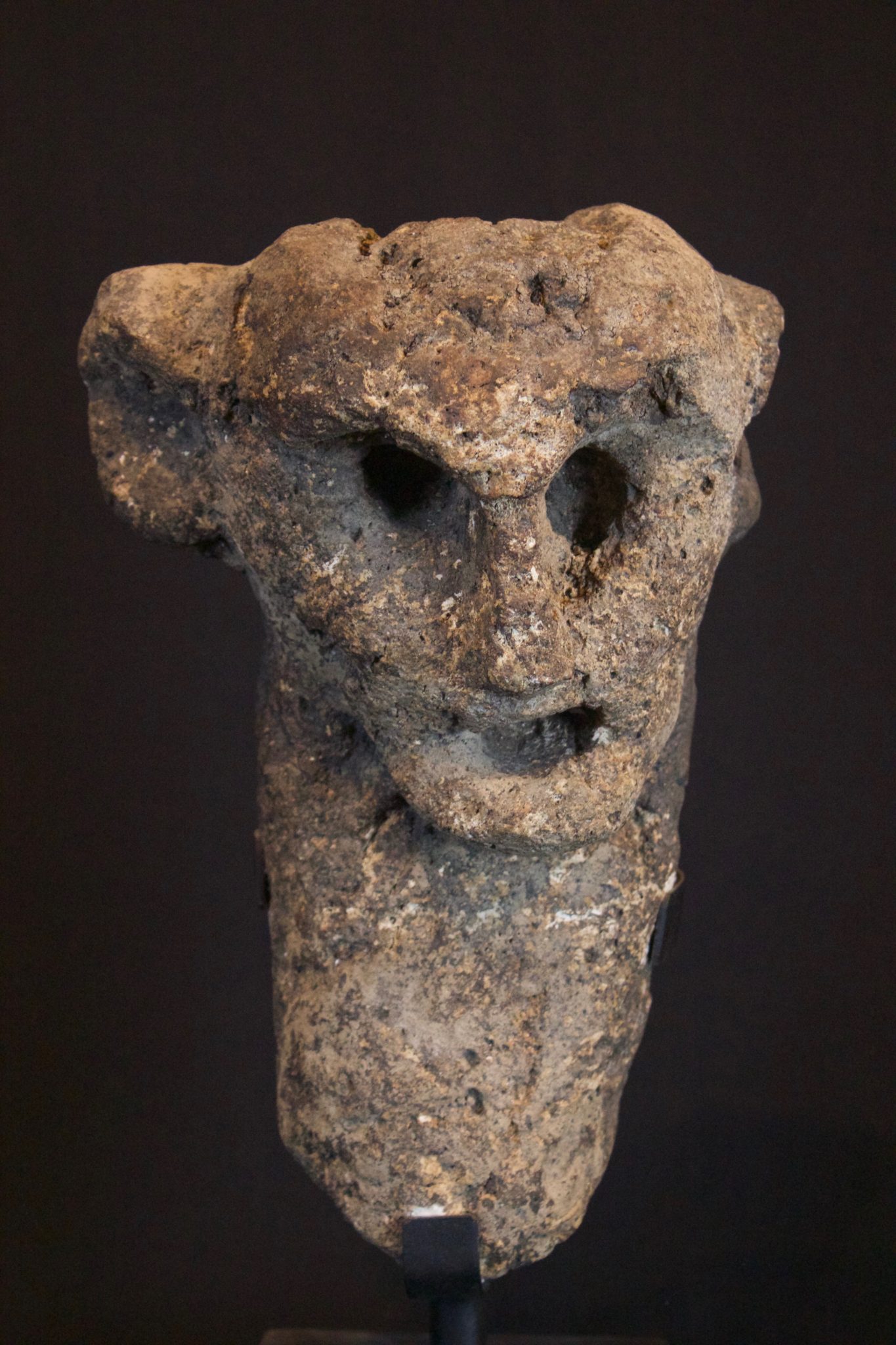 Used by shaman for healing and divination. 11 ½" x 7 ½" x 5 ½", Sold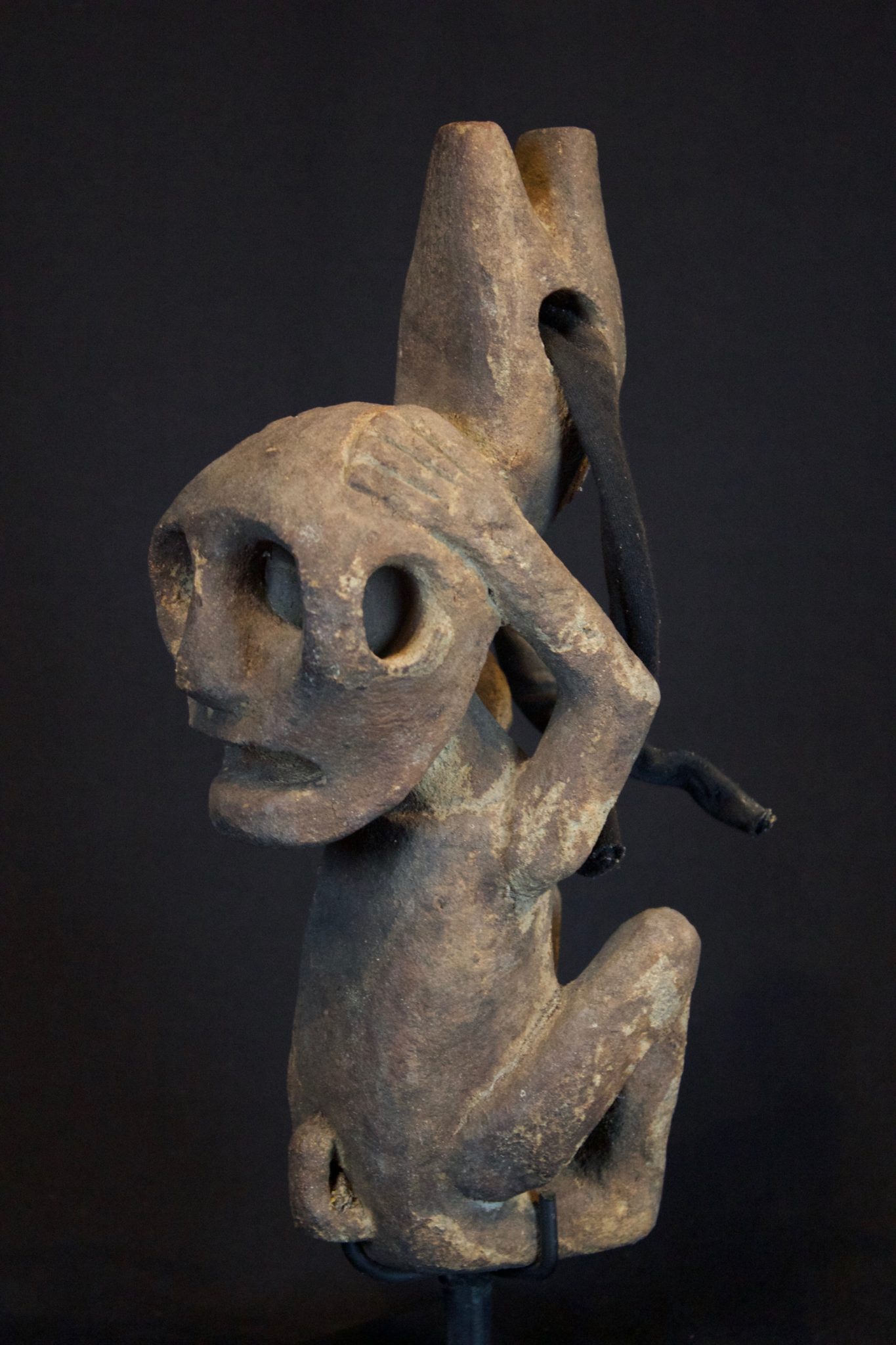 For protecting the clan house and for divination, 11" x 3 ½" x 5 ½", $800.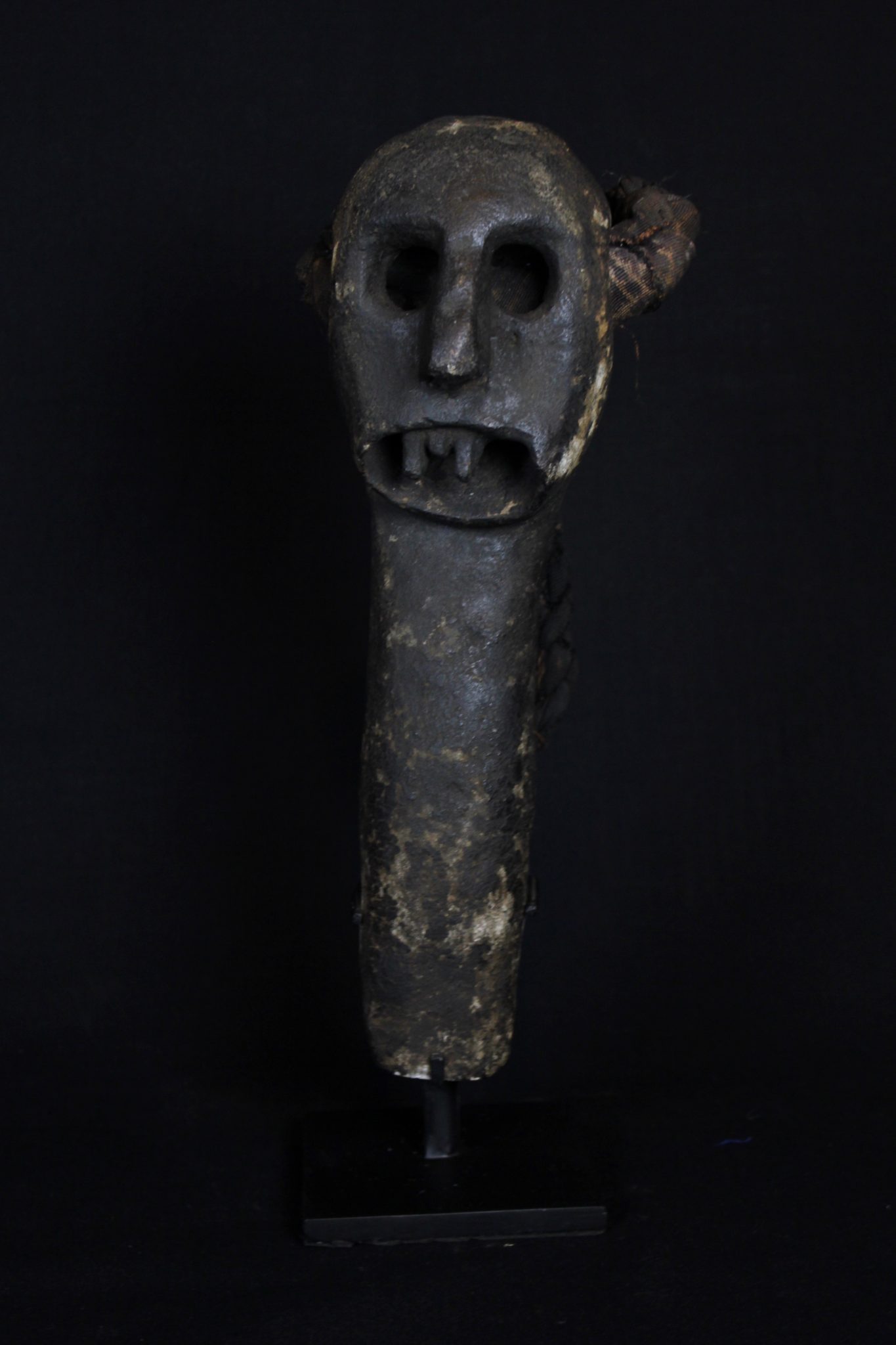 Used to protect a house or home. 14" x 5 ½" x 6", $1700.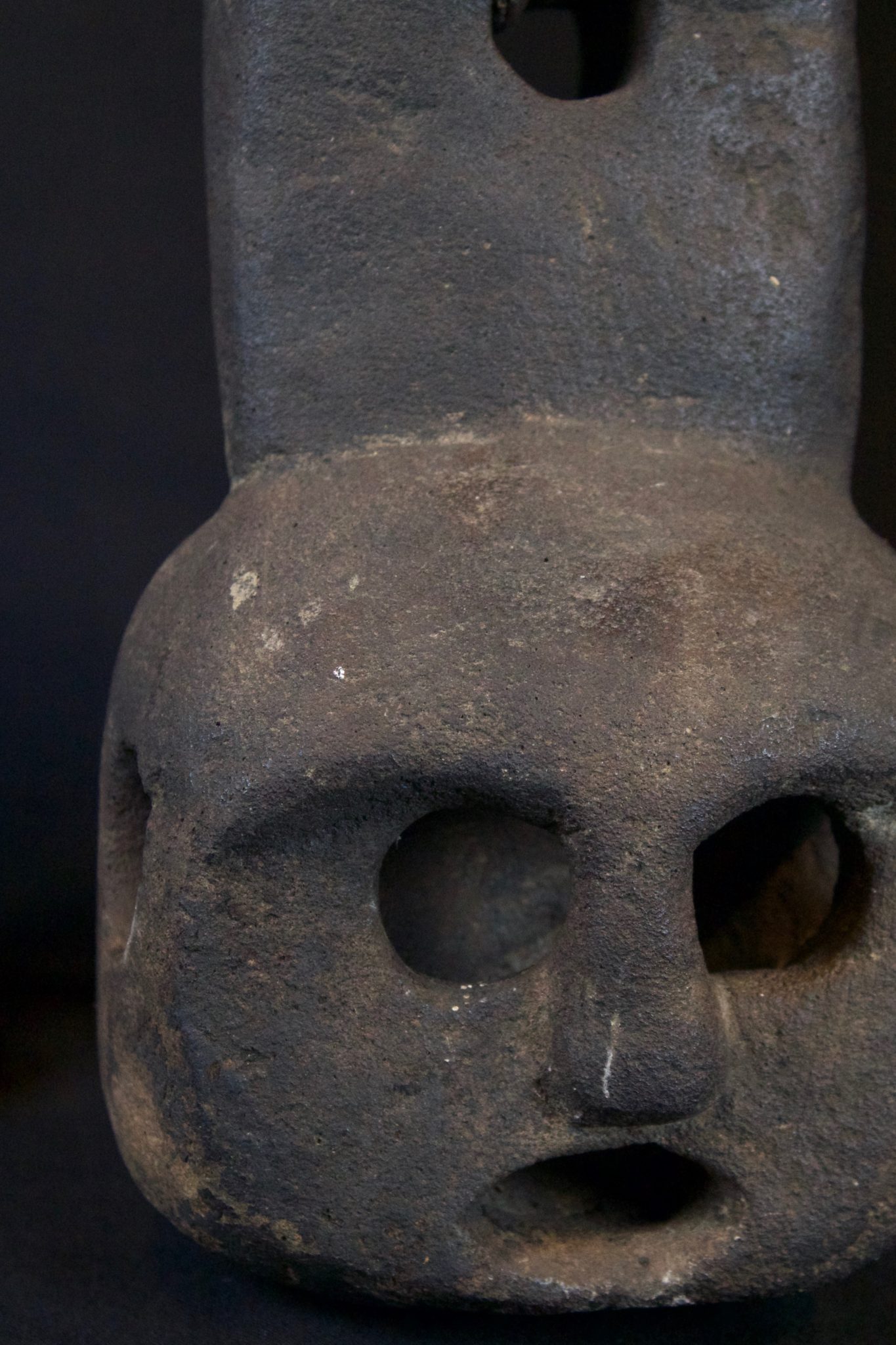 Magic House Protector, West Flores Island, Lesser Sunda Islands, Indonesia, Early to mid 19th c, stone, cloth strap, 19" x 5 ¾" x 4 ¼", $1800.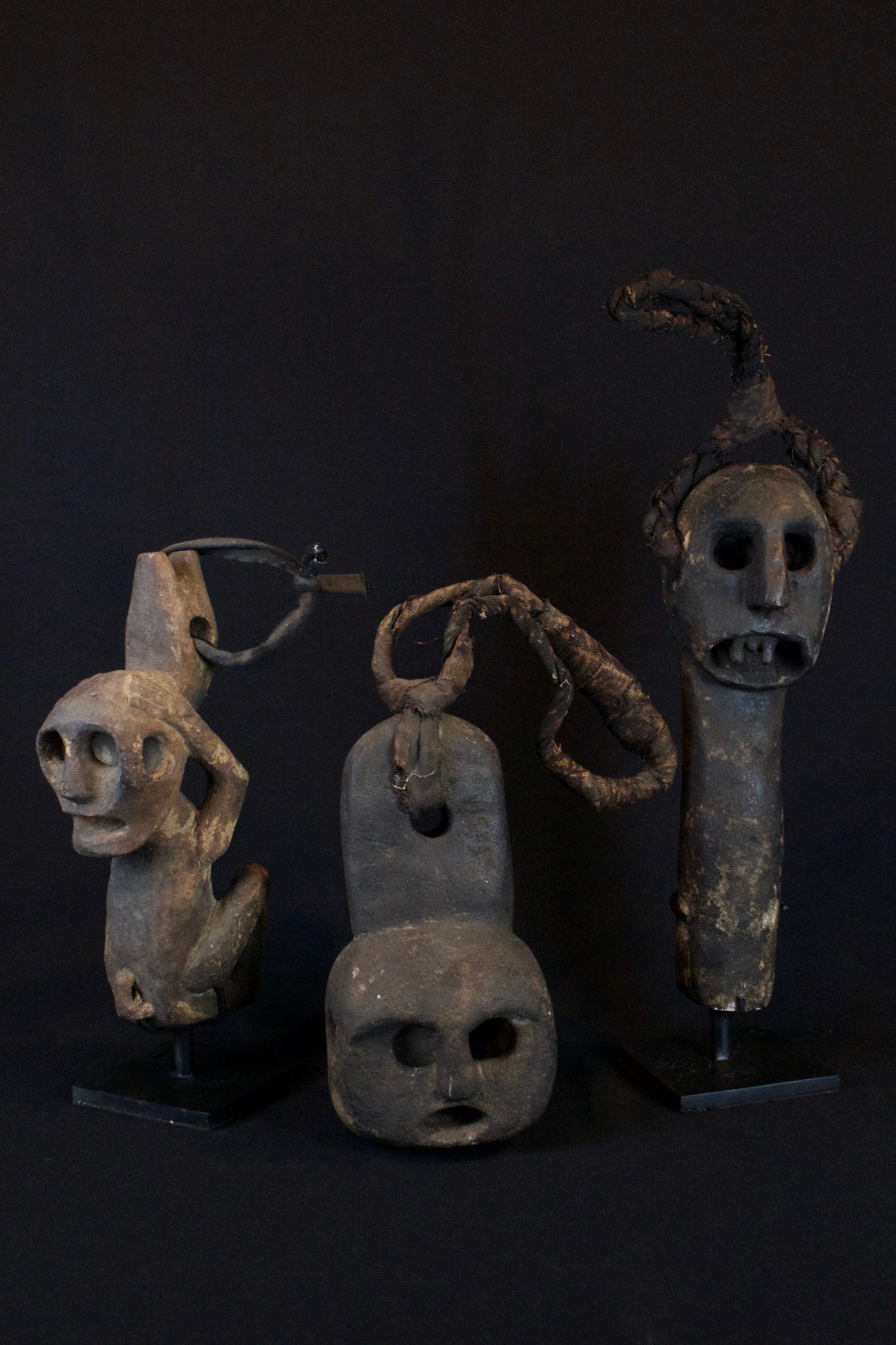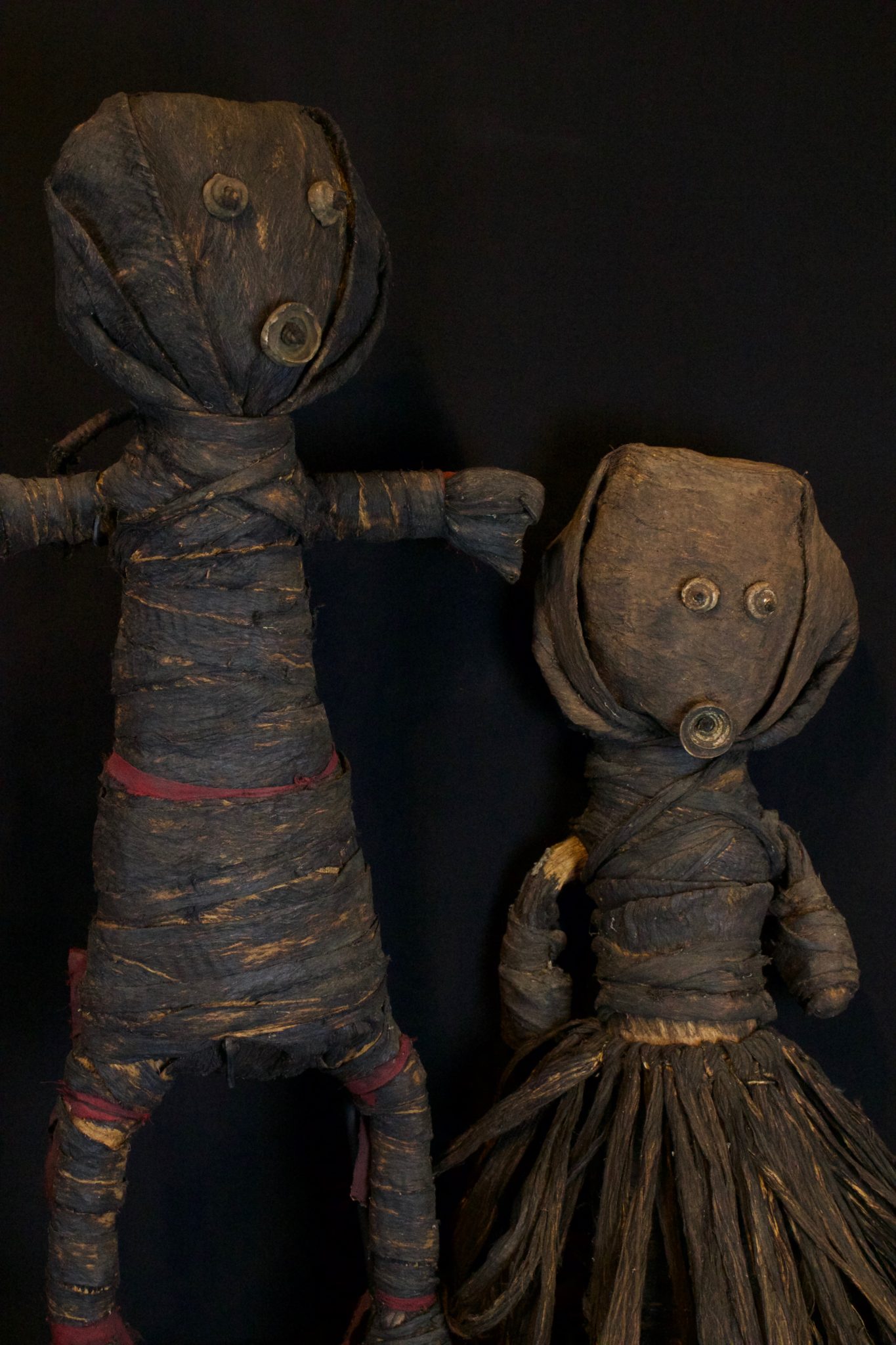 Used for either 'white' or 'black' ritual magic (dark energy does not inhabit the figure itself) (male figure – 26 ½" x 14 ½" x 6 ½",$1900.), (female figure – 23" x 10" x 5", $1400.)