The 'Joglo' – Javanese Architecture Featured at David Alan Collection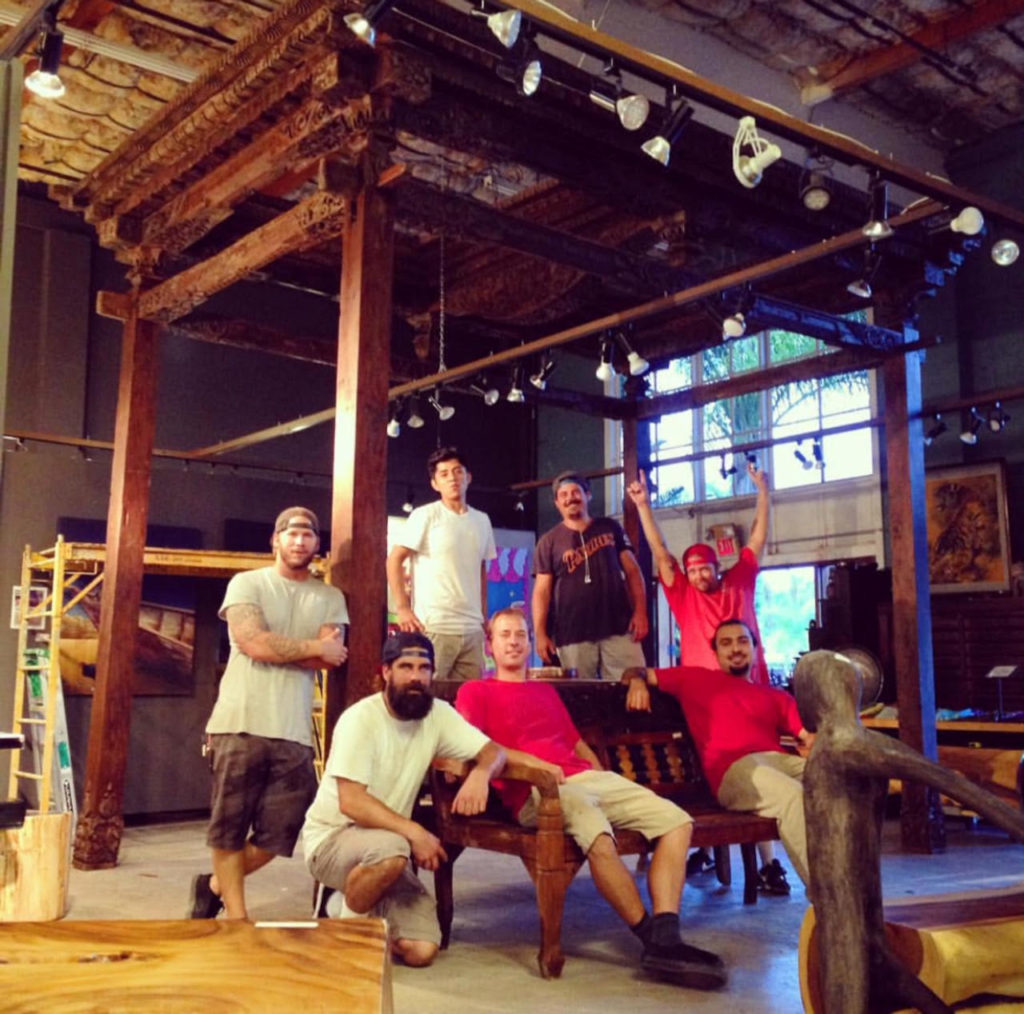 The Joglo House Frame – Beautiful Teak, Post and Beam Style Building Framework. And the DAC crew victorious after a full day spent assembling this beauty in the store front.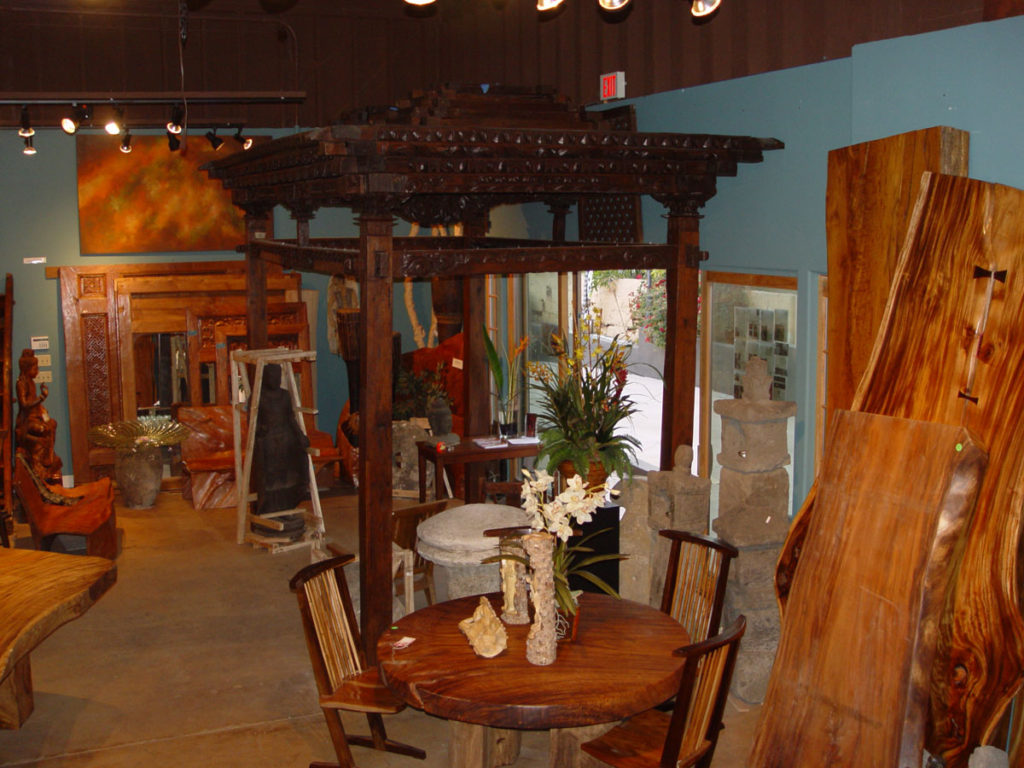 Our hand carved Joglo waiting for its forever home.
Approximate dimensions: 170″ tall x 138″ x 206″ (~14′ x 11′ x 17′)
'Joglo' is the architectural vernacular for Javanese structures. Built to last, they are made of teak wood, which is known for its beauty as well as for being a sturdy, enduring outdoor material. They are constructed without nails or screws using a variety of joinery techniques including 'Mortise and Tenon', 'Half-Lap' and 'Tongue and Groove'.

The iconic Joglo has a simple charm as well as being functionally appropriate in tropical climates. It's seductive elegance has captured the attention of western architects. It lends itself to many functions – from ultimate stand-alone gazebo or poolside covered patio, to an exquisite open beam, high ceiling framework within a western style home. 
(See some examples at the end of this post)
Corner carving detail of our Joglo in Java during disassembly

Our Joglo in Java during disassembly.
The teak was restored, carefully packed and shipped home, and reassembled in the store.
The four tallest columns or 'King Posts' form the framework for the central part of the house or pavilion structure. Consecutively shorter columns extend outward to carry the sloping roof, creating a vaulted central area. The heavy open beam structure provides the main support for the roof rather than the bearing walls of western styles which would inhibit crucial, natural ventilation.

The following images are of a traditional Javanese village joglo – outside view and interior views. It is typically covered with ceramic roof tiles and the framework is left exposed on the inside. The open beam structure is often carved and/or painted for decoration.
Joglo with outer walls and roof covering

Interior view of a simple joglo framework forming the central space in the house
The images below, in Bali, are of pages from Seen Unseen, a 2019 book by architect Alejandra Cisneros, on blending the traditional Joglo style with more modern and western designs.
Joglo vaulted open beam

Carved joglo style patio

joglo with western design

Open beam kitchen blended with western architecture

Open beam carved pool gazebo
Thank you. We hope you enjoy browsing our blog.
Please contact us if you have any questions.
---
Inquire About Items Featured in This Blog Post
---