Vintage Kimonos – A Vanishing Art Finds Its Way Into Modern Fashion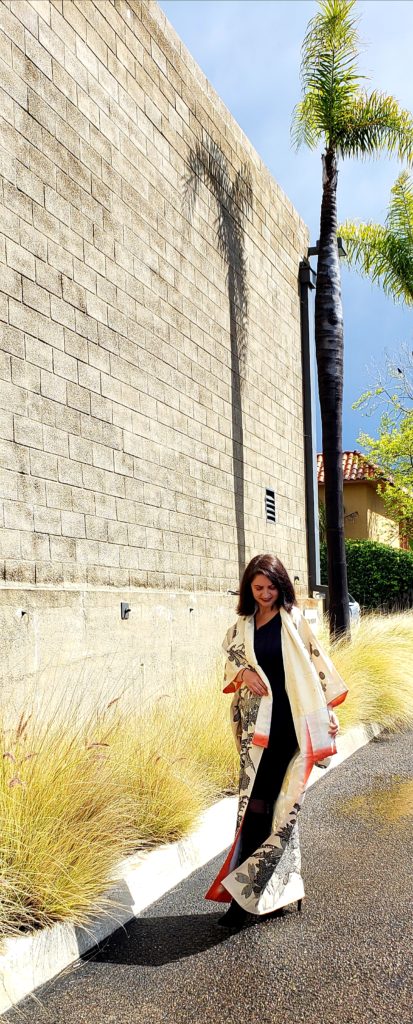 One of the Finest Japanese Traditions, the iconic, ancient kimono has charmed its way into the high fashion and street fashion worlds outside of Japan. We love kimonos and delight in promoting this creative fashion trend. Come see our fabulous Kimono and Obi (kimono belt/sash) collection. We have hundreds of hand made, one-of-a-kind beauties.
David sources our extensive inventory of authentic vintage kimonos in Kyoto, a city once renowned for its kimono makers.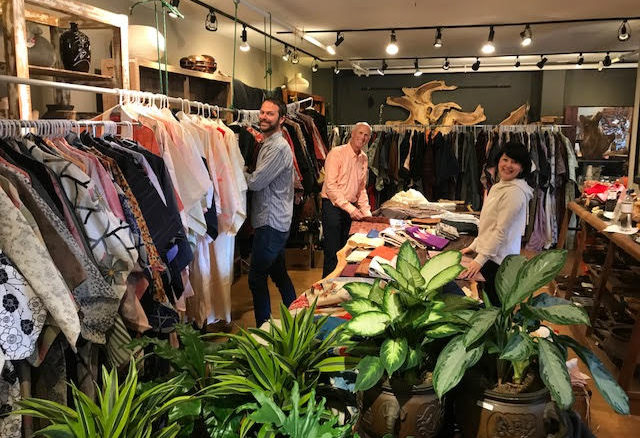 It is increasingly popular to wear them as coats, over jeans or skirts, or as robes, all highlighting the fabulous vintage fabrics. (see a previous post on our new line of Vintage Kimono Fabric Bags! and look for more to come.)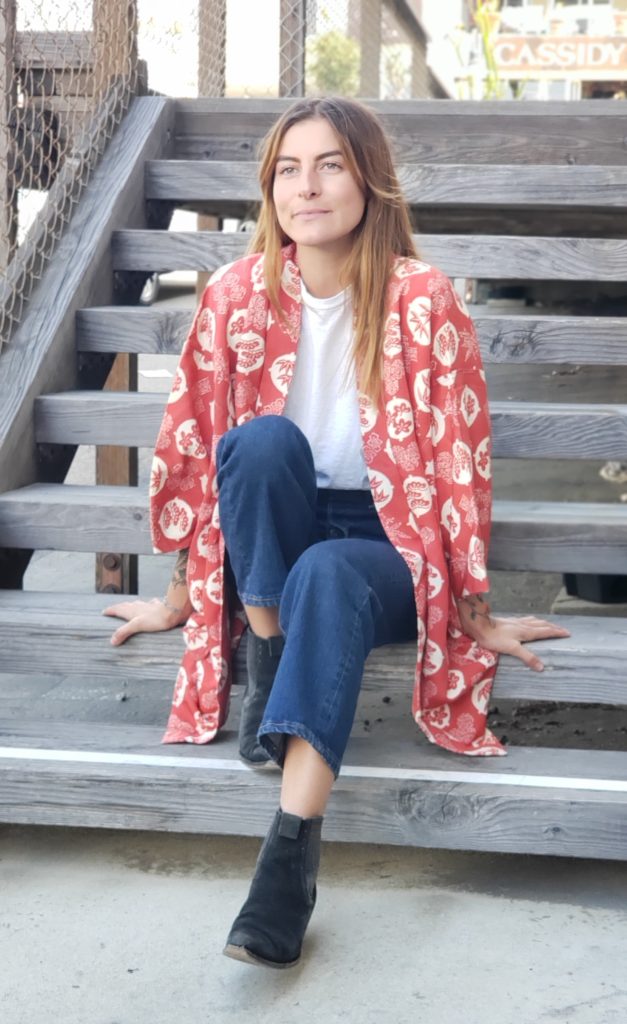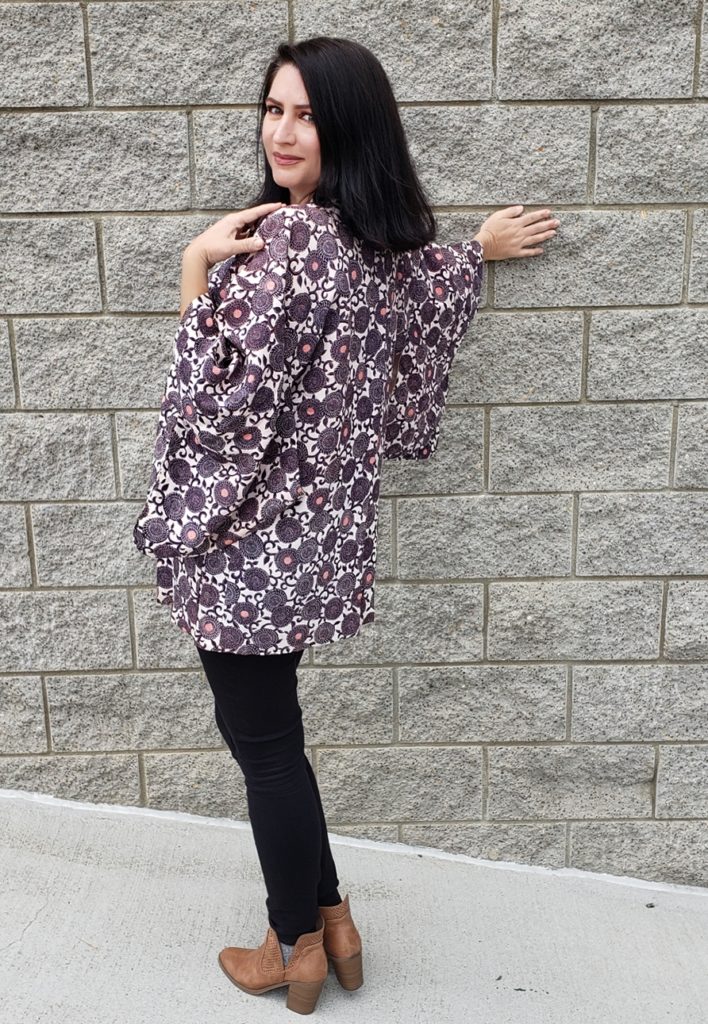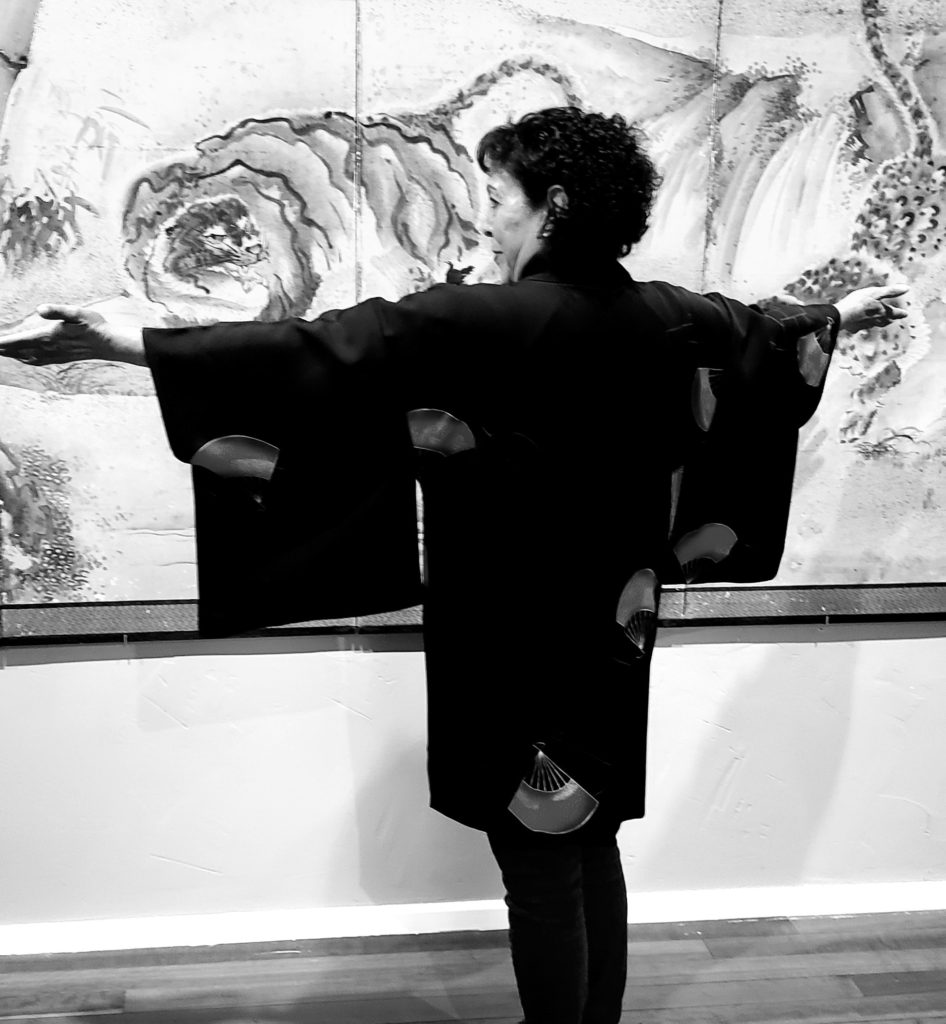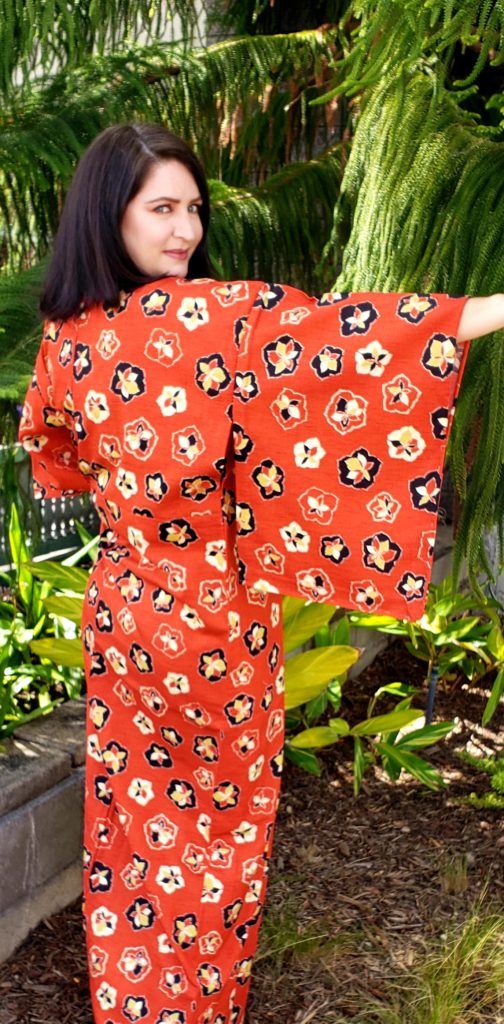 Kimonos are exquisite and iconic garments as well as enduring works of art. Like many highly developed and perfected ancient crafts, kimono making is sadly a quickly vanishing trade. The intricate and exceedingly accomplished and centuries old techniques of hand weaving, dying, painting, and embroidering silks are rarely practiced now making the vintage beauties highly sought after. Below – see two gorgeous silk shibori (micro tie die) haori (short kimono) jackets.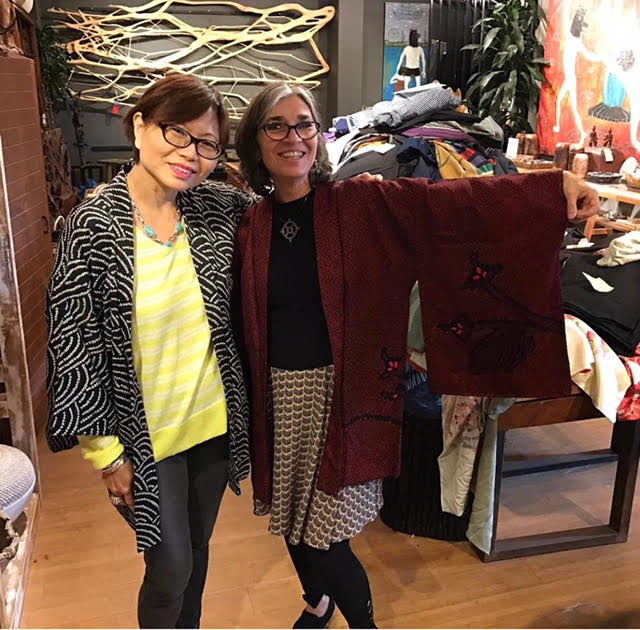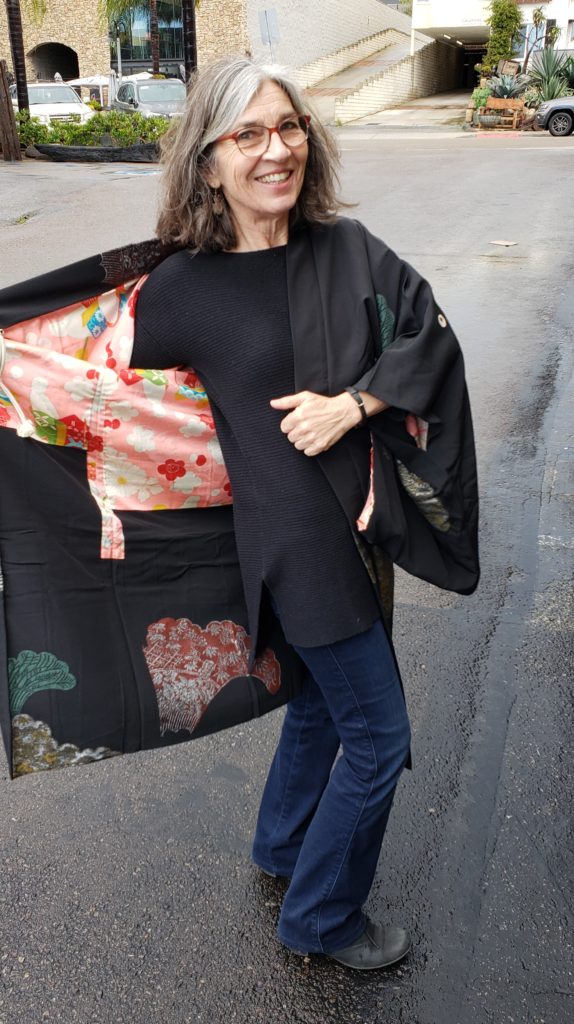 Now worn only for special occasions in Japan, one could lament the loss of an elegant tradition that embodied the culture for hundreds of years. But, departure from custom brings a freedom that begs creative movement and propels the past delightfully into the future.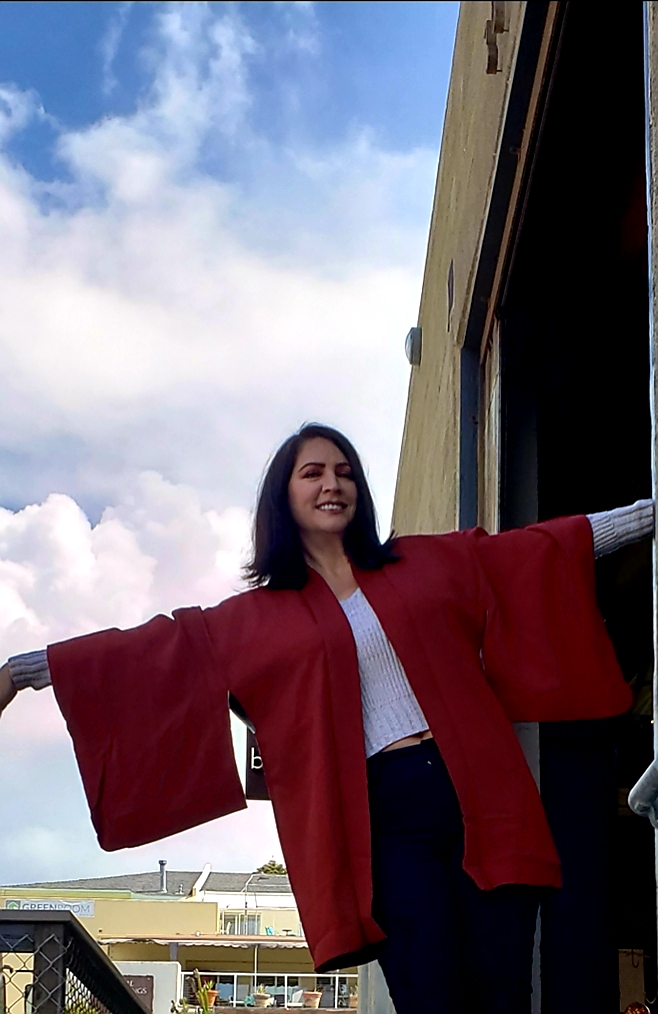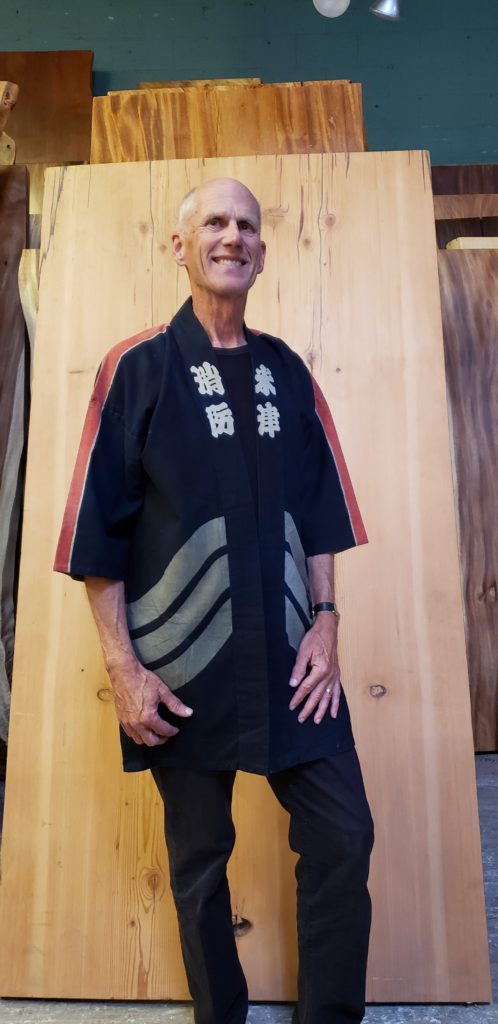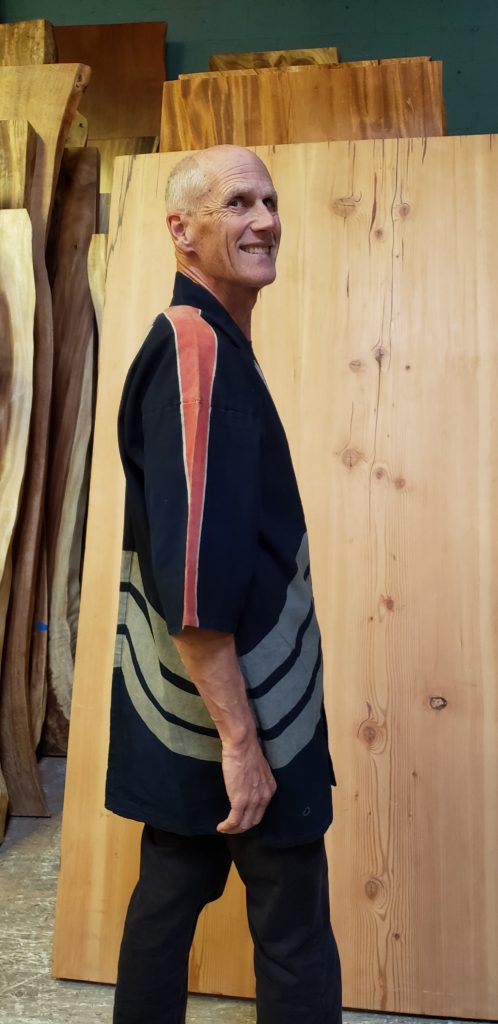 David Alan sporting a Japanese traditional Fireman's 'Hanten' Coat, or Utility Jacket. It is a heavy, durable and comfortable fabric which is hand woven and indigo dyed. A fireman's coat will typically have a symbol on the back which would be the name of the district's fire brigade. Additional writing on the front would tell more about that brigade. This jacket is about 70 years old, vintage but unused, and in excellent condition.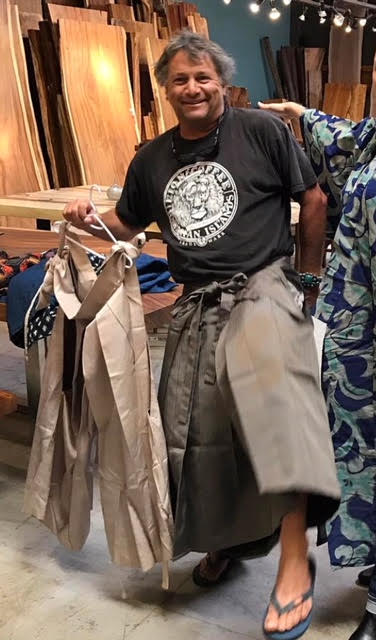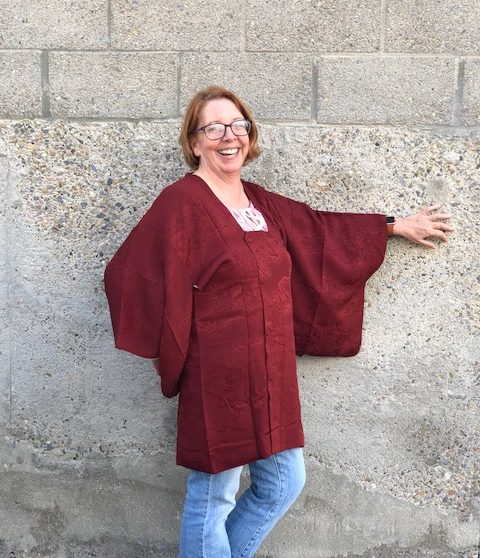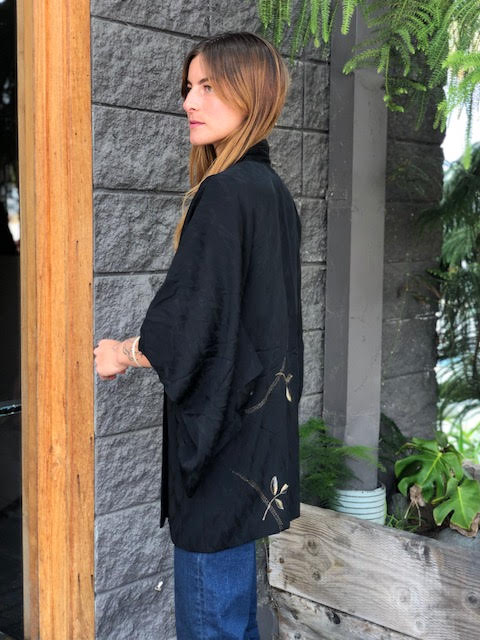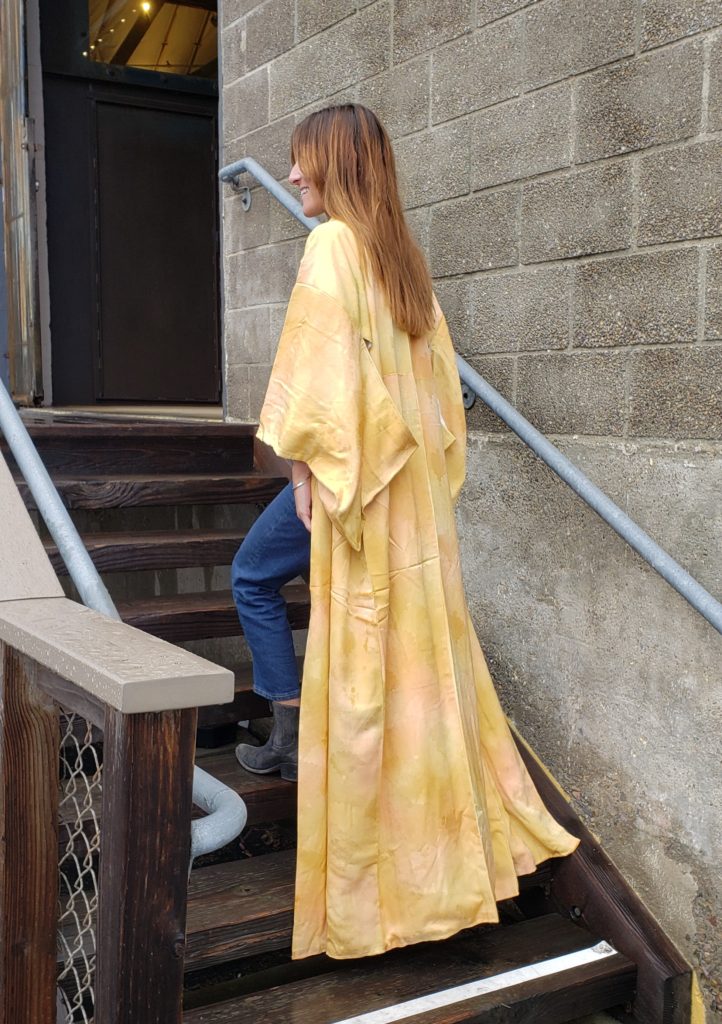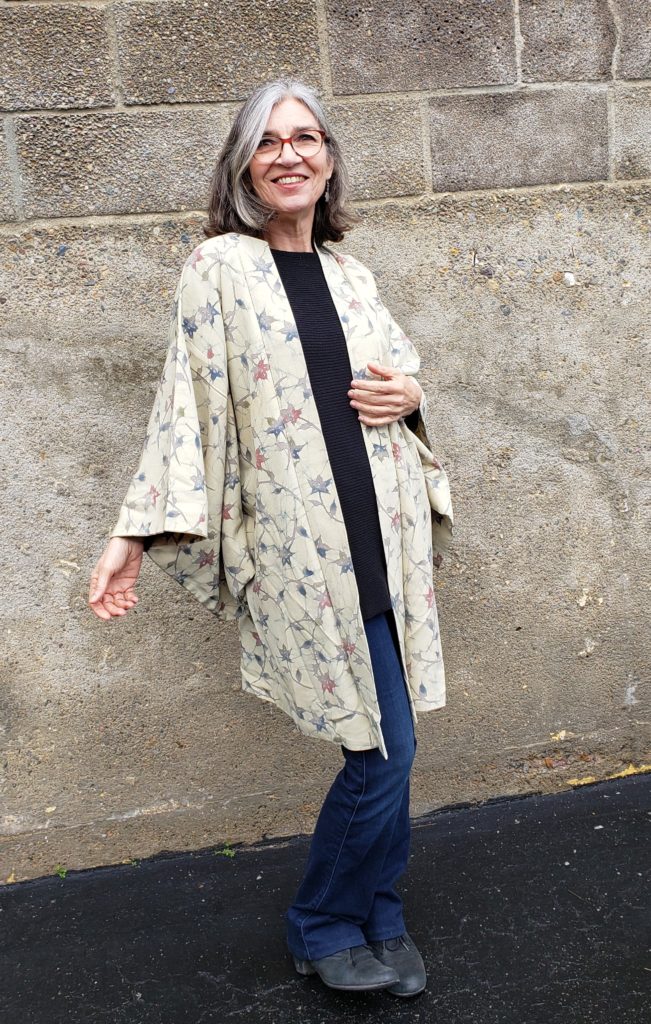 The kimono epitomizes ancient Japan at first glance. For centuries they were the only style of clothing worn. After WWII came western influences that brought shirts and jeans. They were easier to put on, cheaper, much less restrictive and caught on quickly.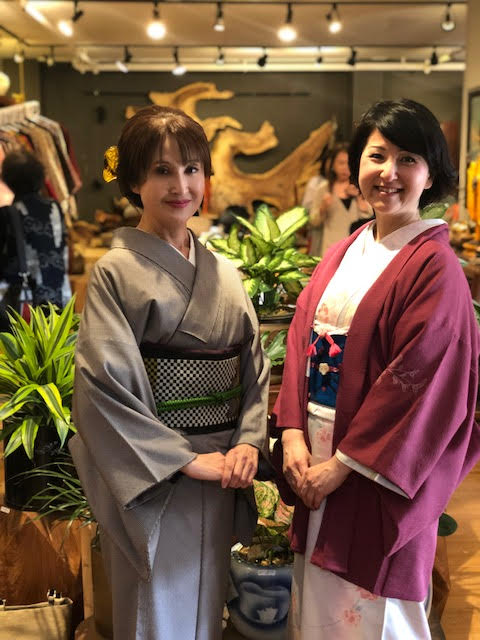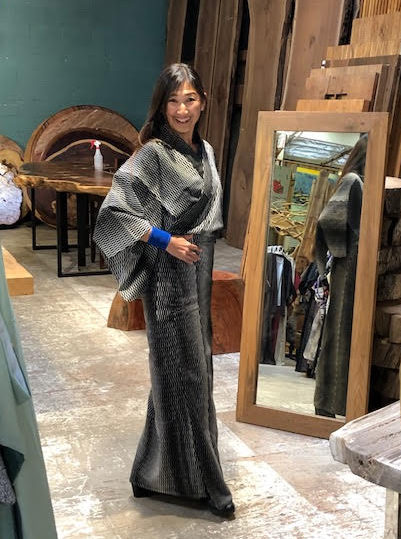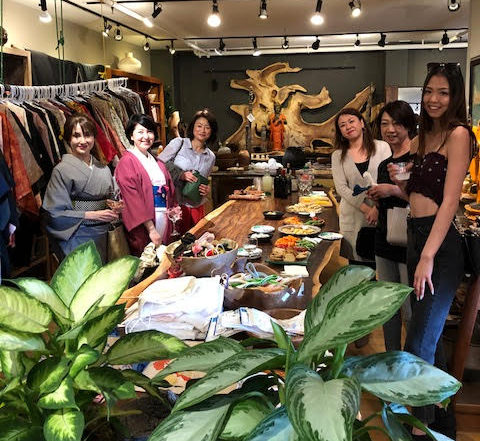 The word kimono literally means garment, and although the word is simple, the garment itself is deeply complex both in form and in representation. There are many different styles, fabric types and patterns which have a language to themselves. One could glean everything from marital and social status, to seasons and the type of activity or event they are designed for. The styles range from extremely formal to casual. Traditionally they are always wrapped left over right except when dressing the dead.
We Also have some children's kimonos – which are a lot of fun to play in when not being worn in a traditional manner.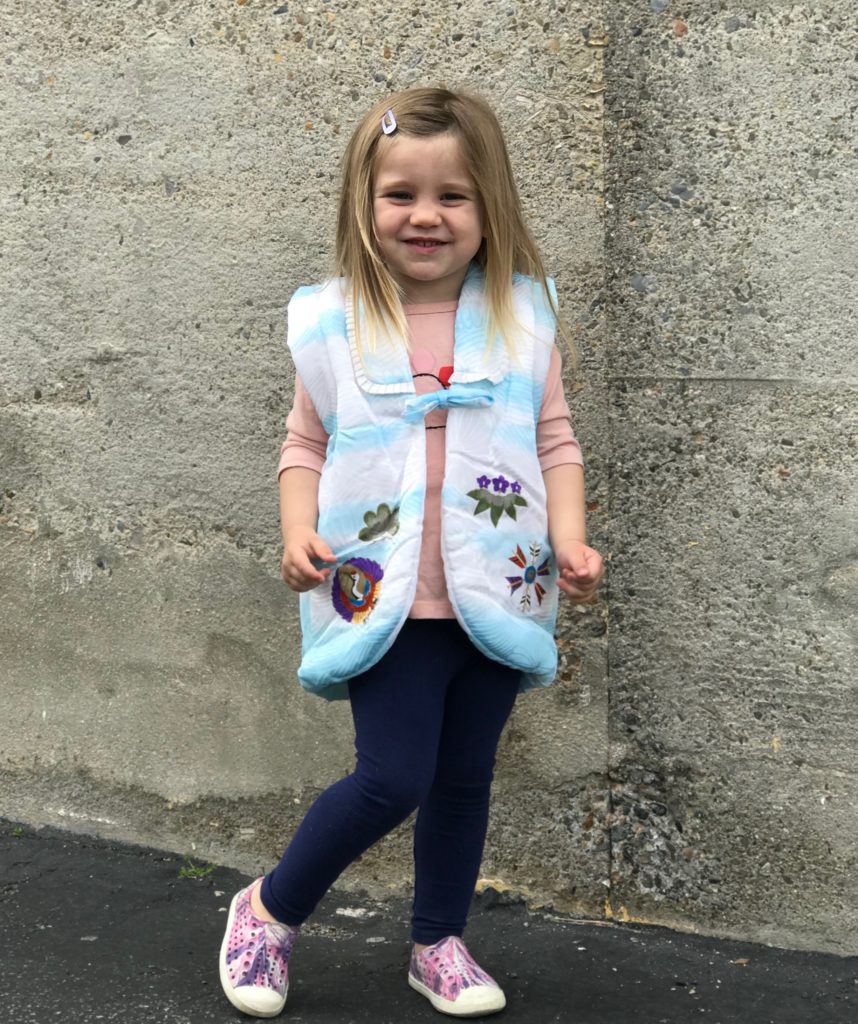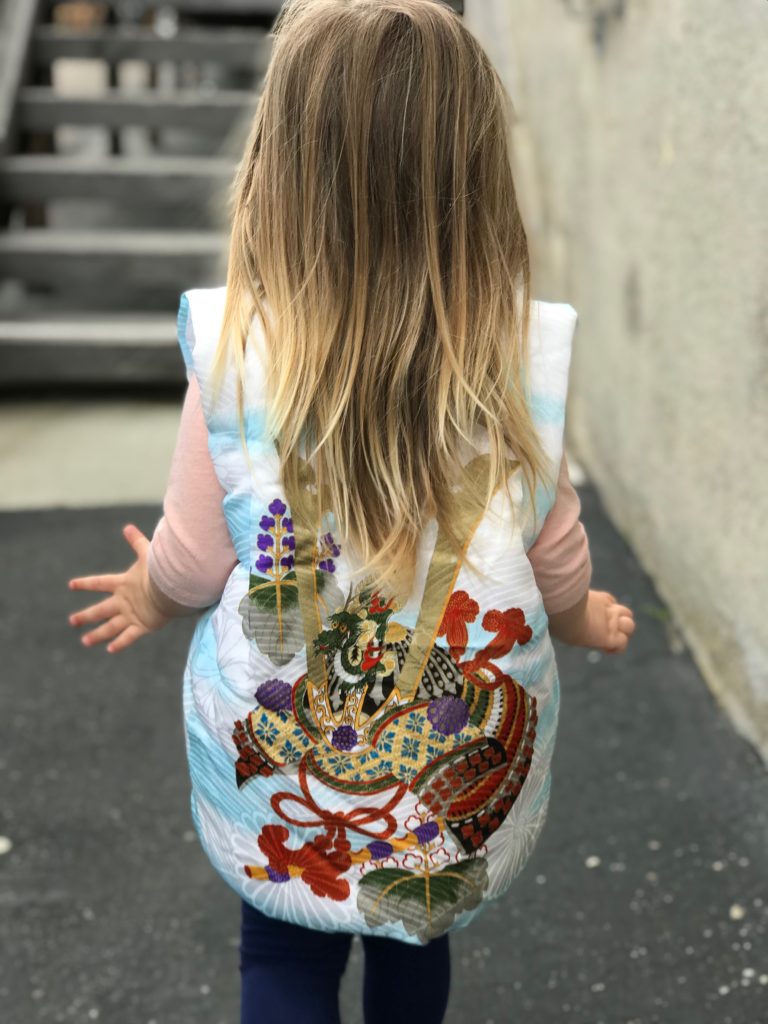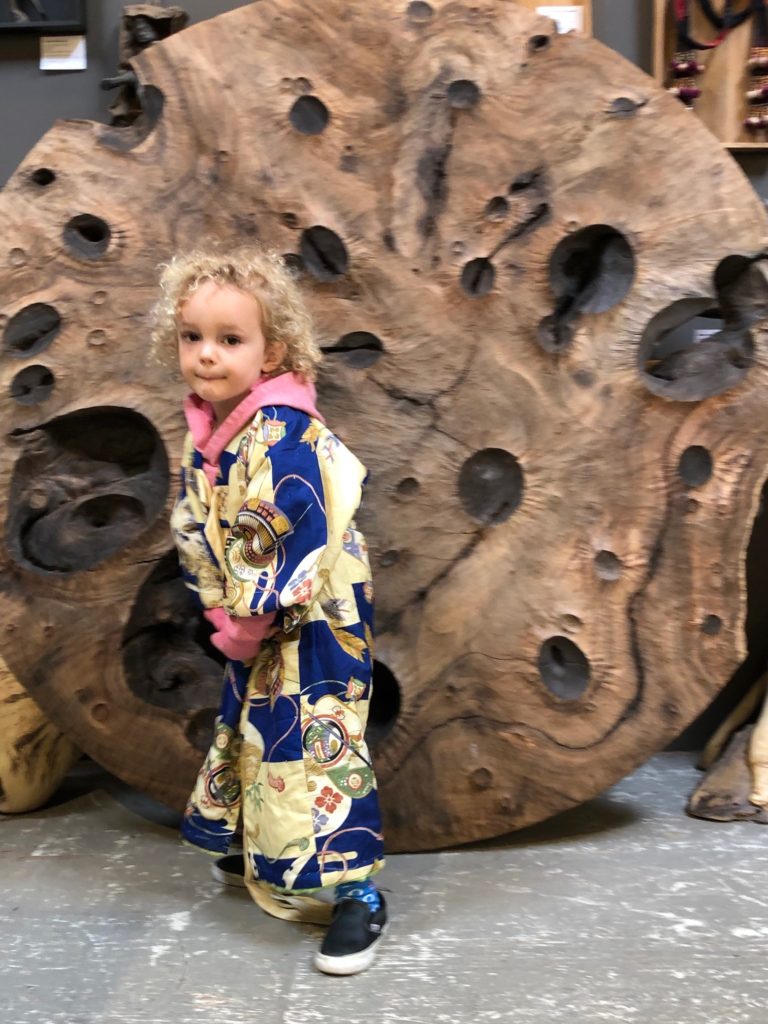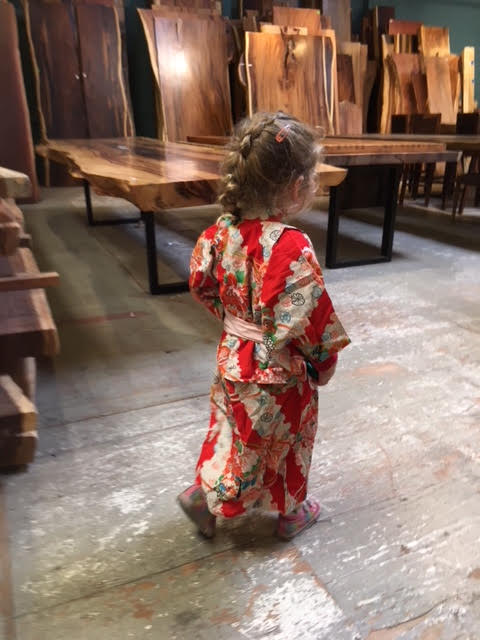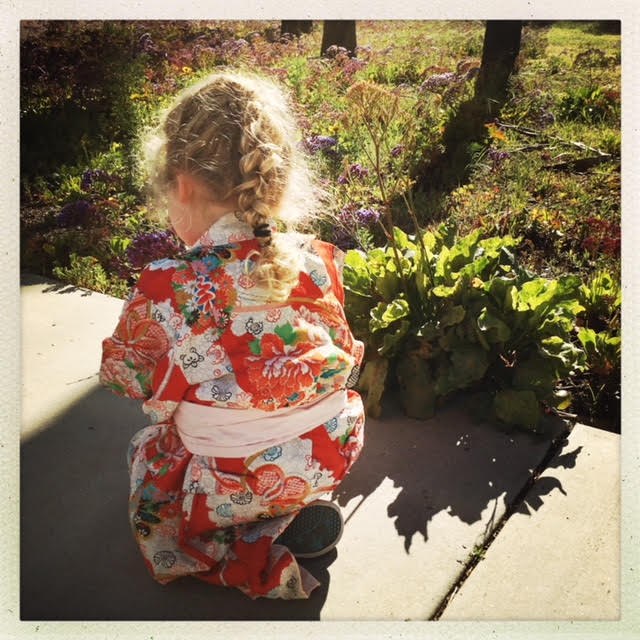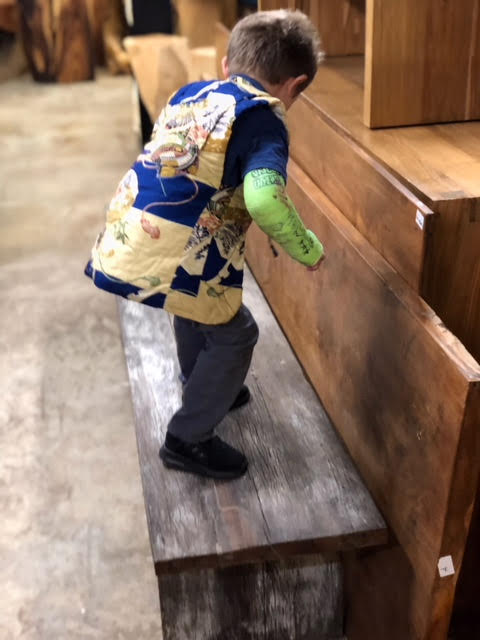 ---
Inquire About Items Featured in This Blog Post
---