Vintage Kashigata: Traditional Hand Carved Wooden Confectionary Moulds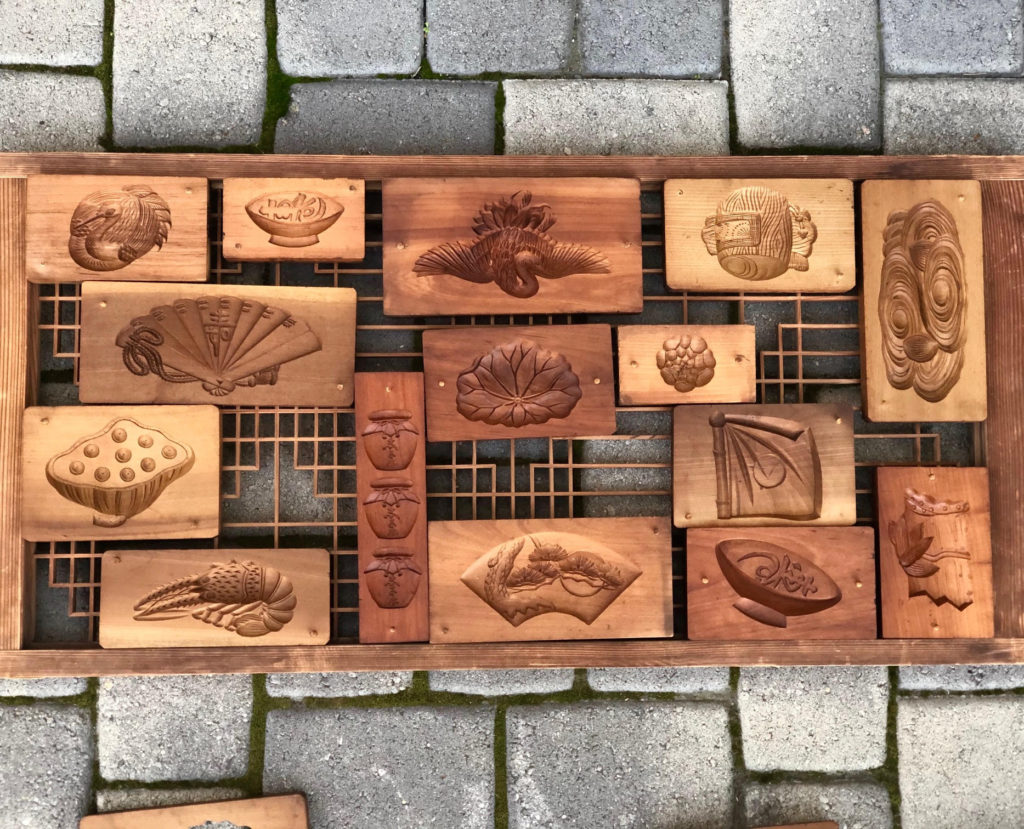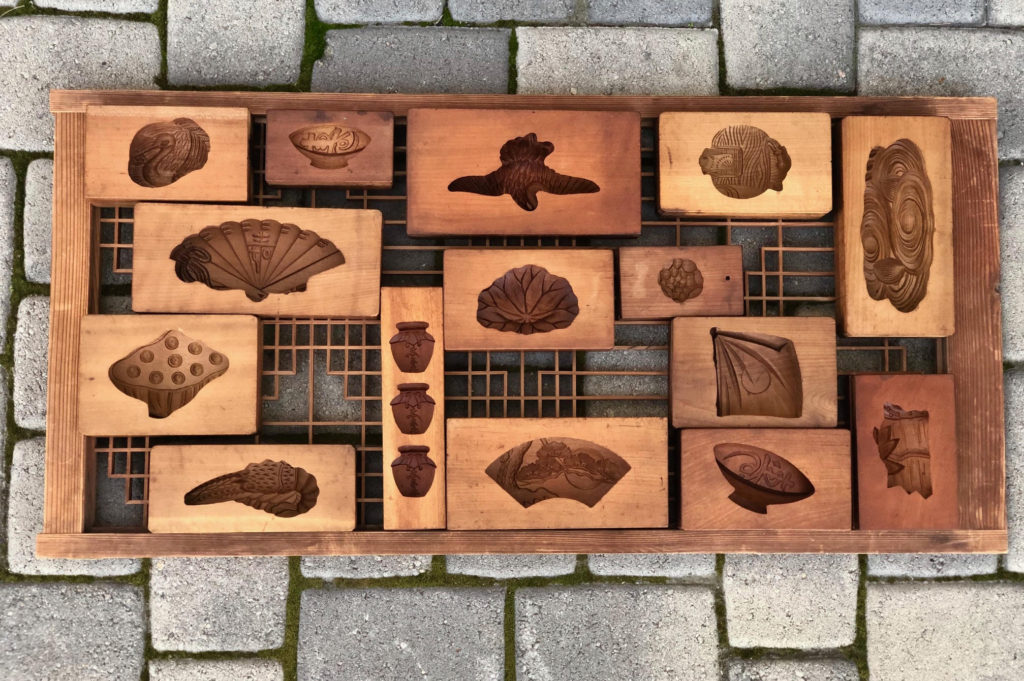 Little sweet cakes (Higashi) are made individually for tea ceremonies, events and shrine offerings. They are shaped into objects of art and symbolism using these hand carved wooden culinary moulds, or 'Kashigata'. The rice flour and sugar confections have been a popular tradition in Japan for more than 300 years. 
Like many centuries-old Japanese specialty craft traditions, kashigata carving is a fading art. There is rare demand now for the handmade cakes, and so these artisanal culinary tools have joined the ranks of rapidly disappearing objects of times past. As they are becoming harder to find, they have become quite collectable. They are each one-of-a-kind hand carvings. 
The mold making process begins with preparing or seasoning the wood – most commonly Mountain Cherry, Ginko, and Camllia, which is cured for three years before carving to prevent cracking and warping. For generations, kashigata craftsmen have produced an extensive range of imagery and symbolism that imparts the spirit of the carver and the mystery of natural and supernatural symbolism, into a tradition of handmade, delicate Japanese sweets.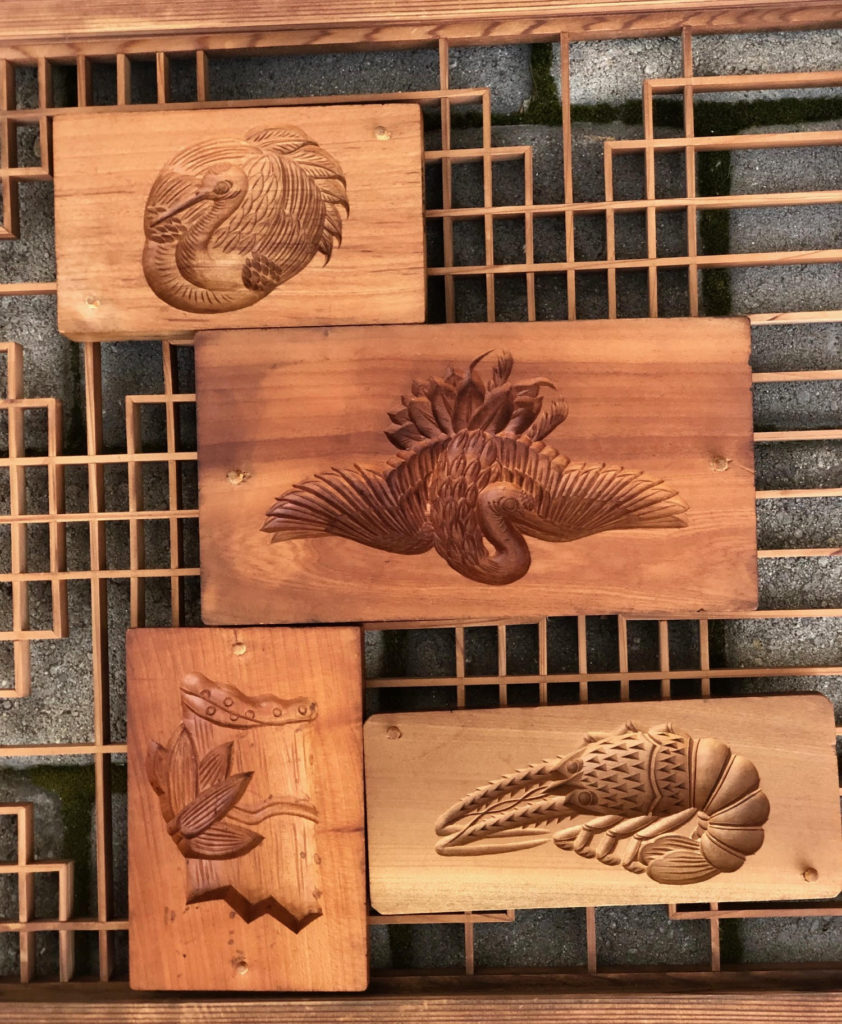 Auspicious symbols play a significant role in Japanese culture. Kashigata are carved into motifs that have specific meaning and purpose. A few shown in our collection are: Longevity – such as Cranes (mythically lives a thousand years), Pine Trees (evergreen) and Lobster (rounded back like the elderly); Bamboo symbolizes Perserverance – the perfect combination of strength and flexibility. The Lotus (images below) stands for Purity and Enlightenment, as such elegance blooms out of the depths of muck and mud. Other motifs have seasonal references while others reflect the changing zeitgeist of different times and eras in history.
Moulded sweet cakes are used for weddings, births, new years and other festivities as well as for funerals and more somber events.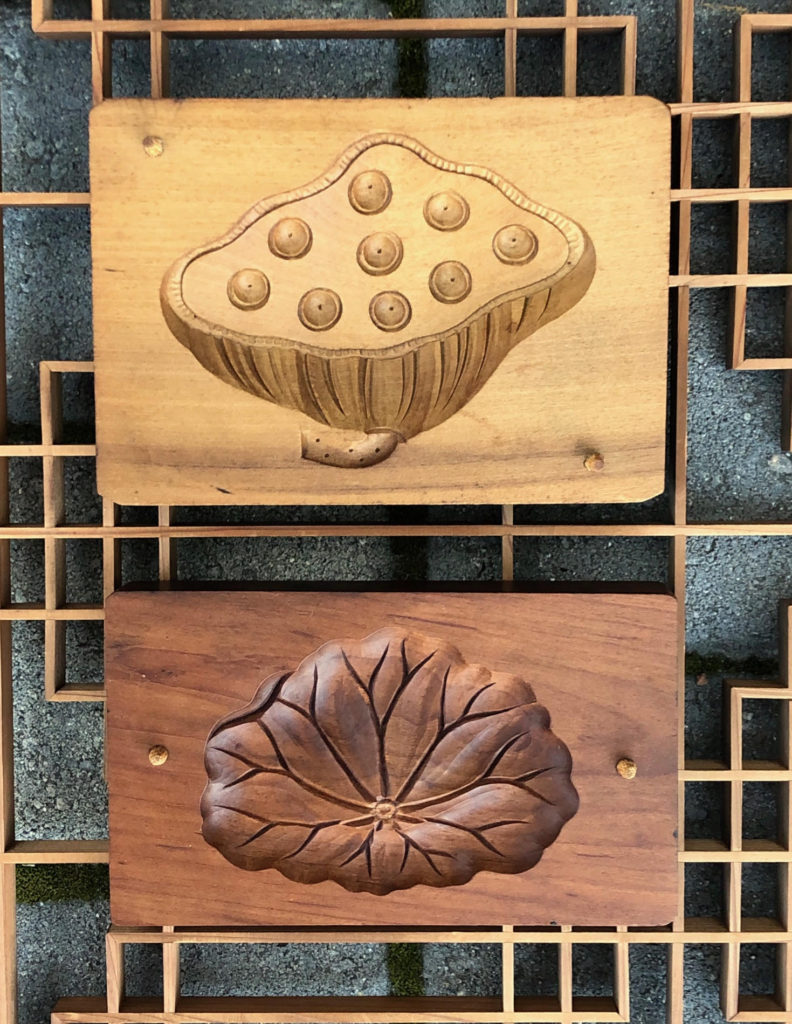 The following are individual images with pricing.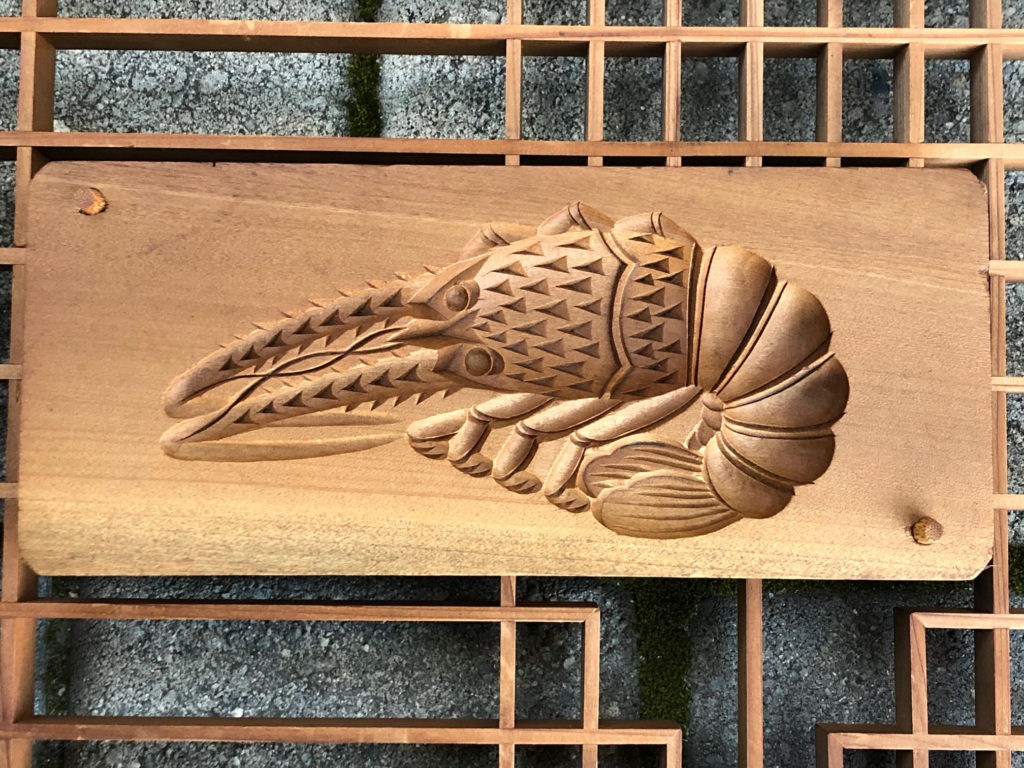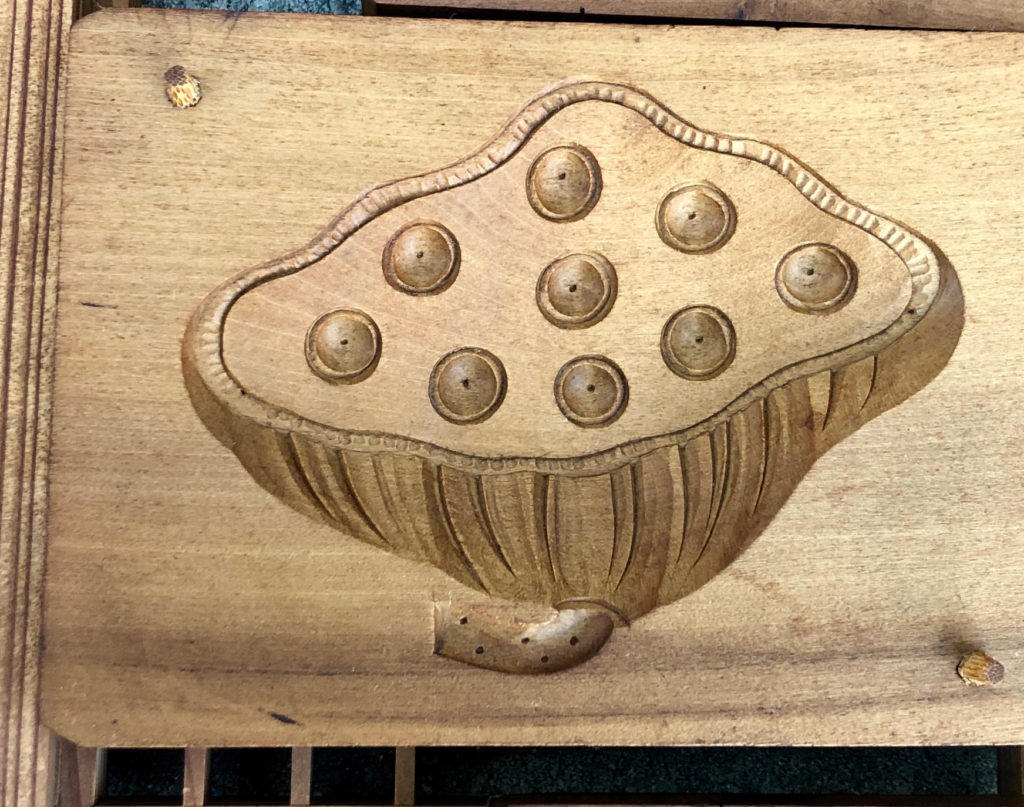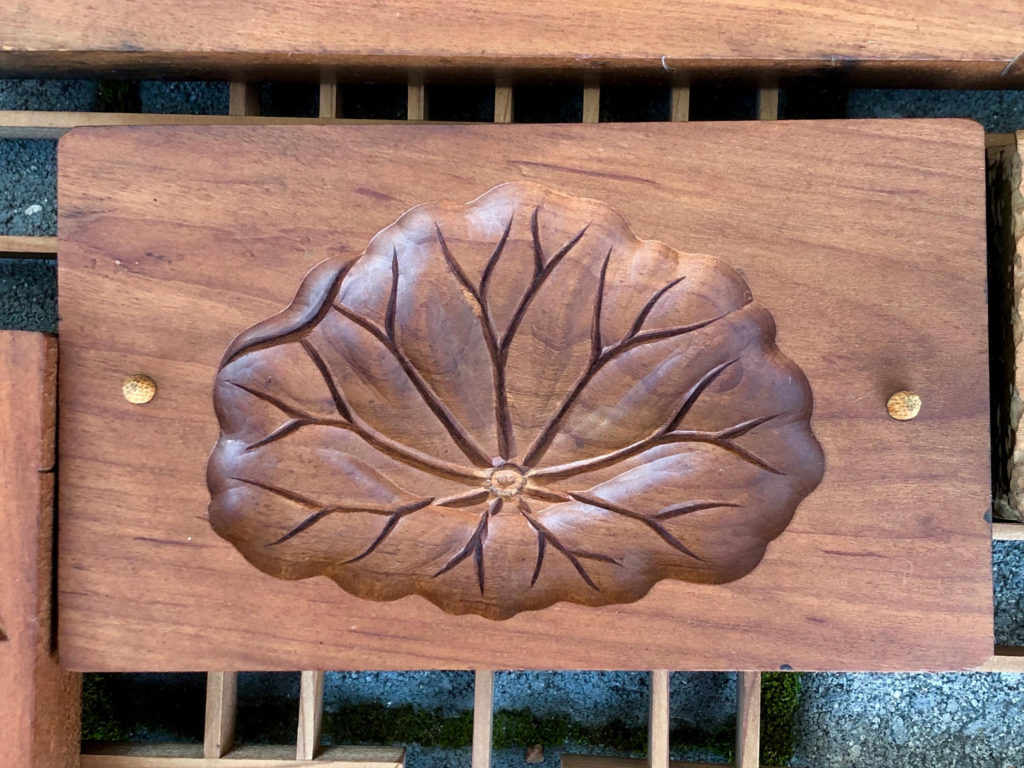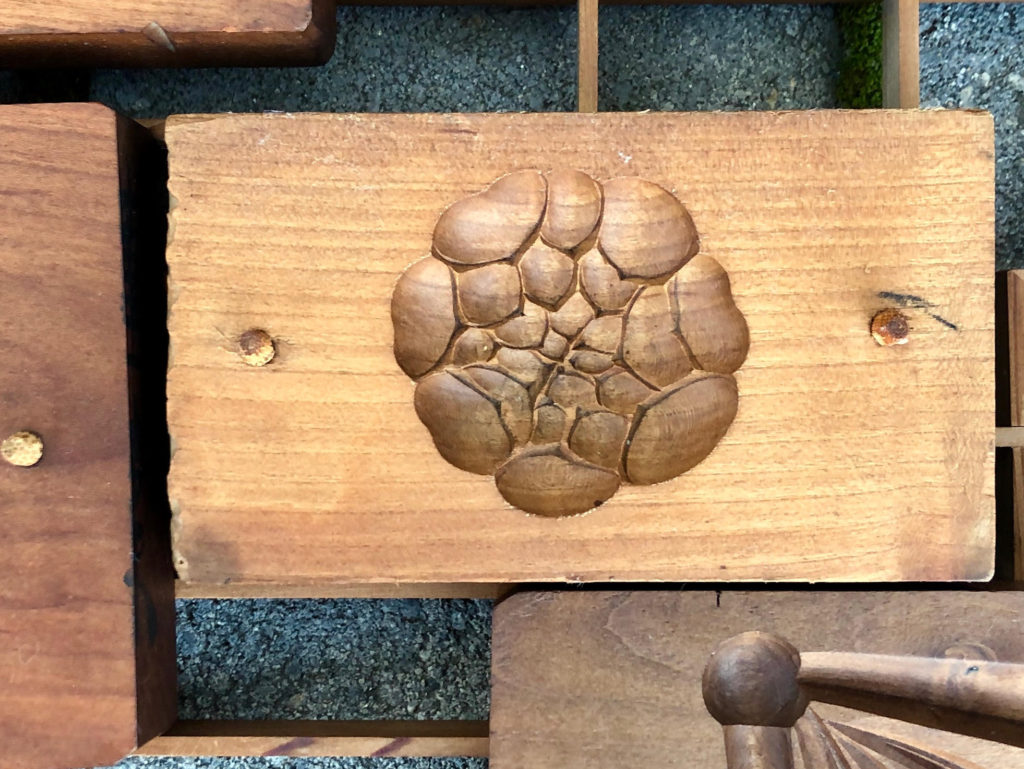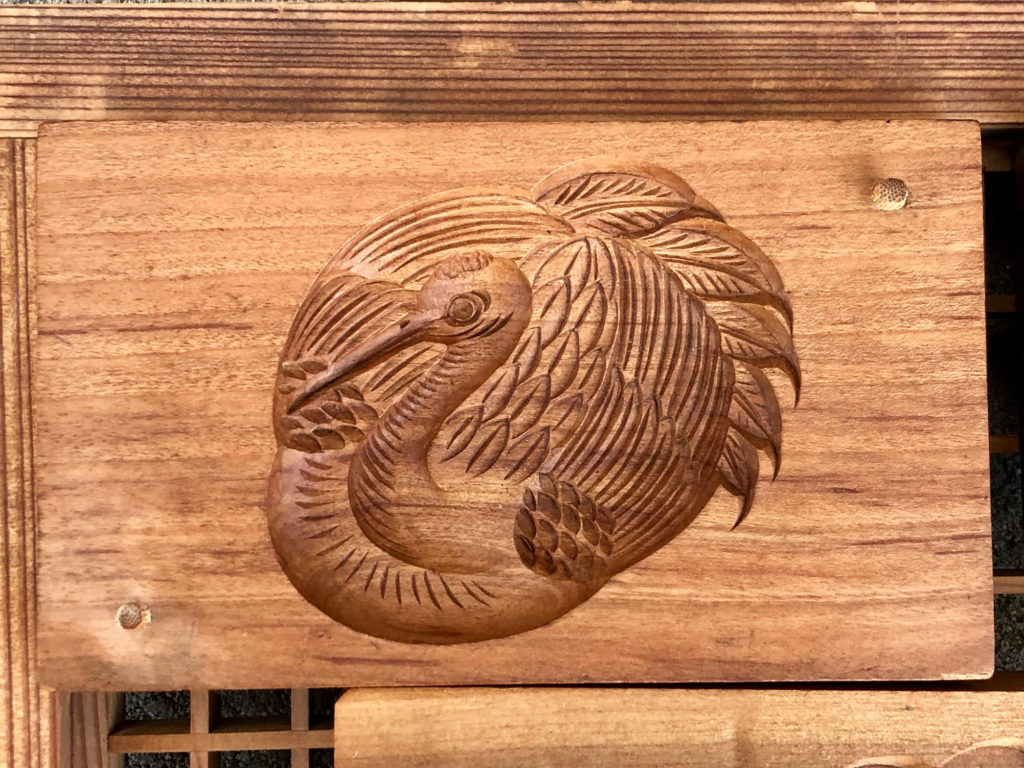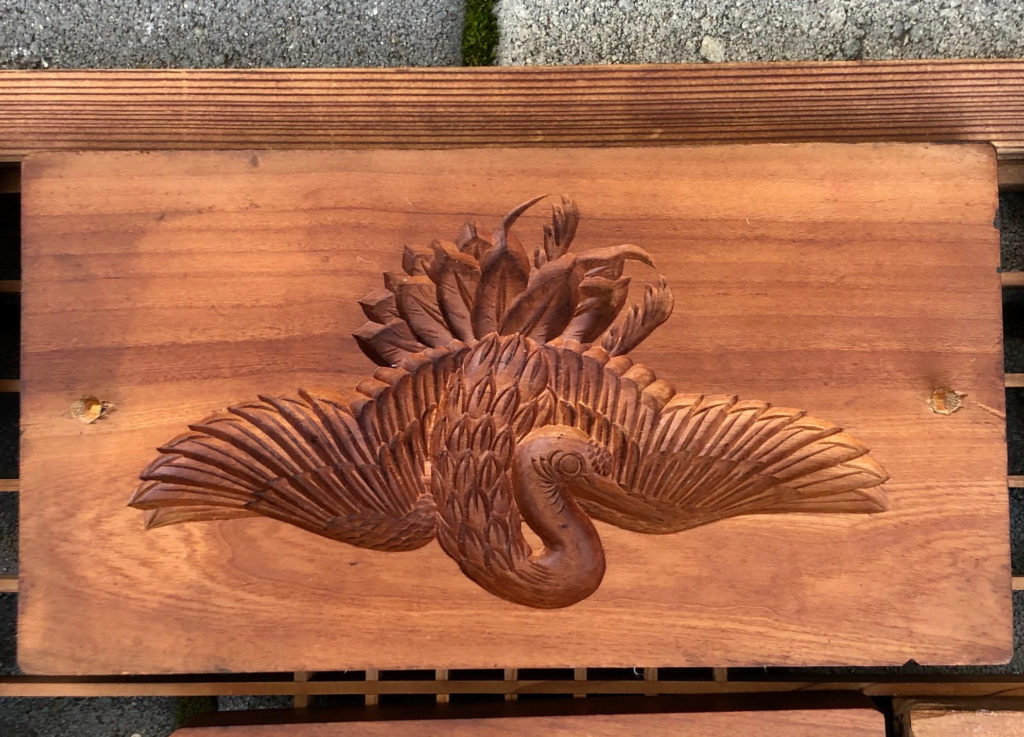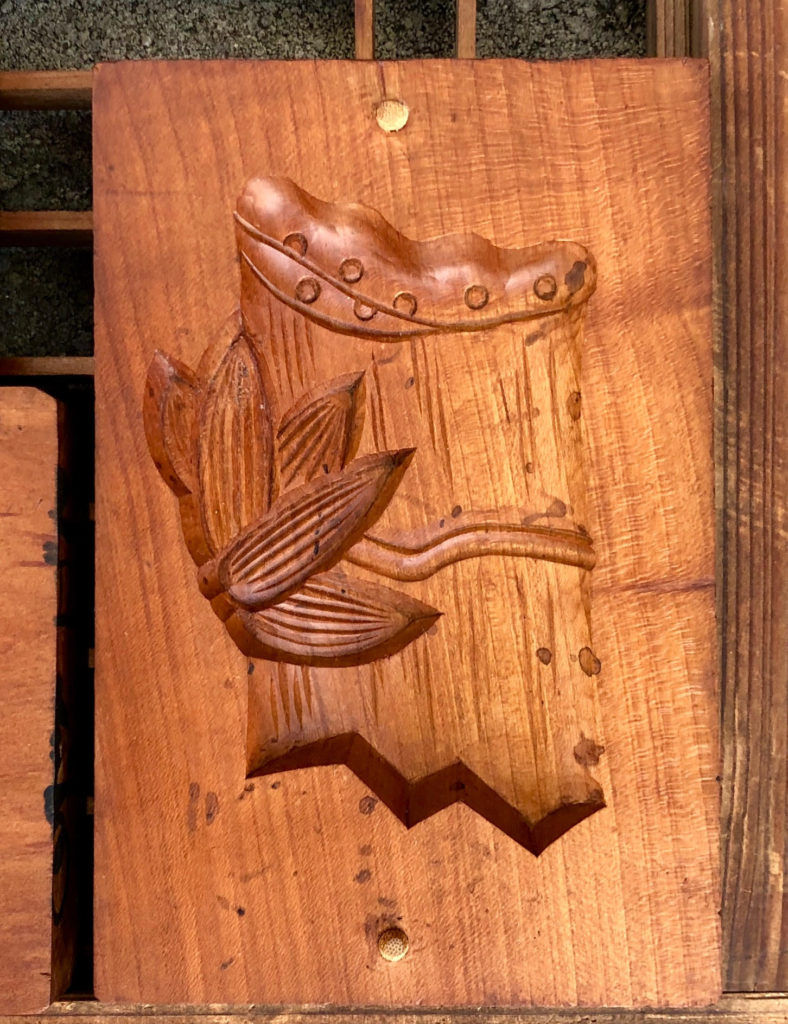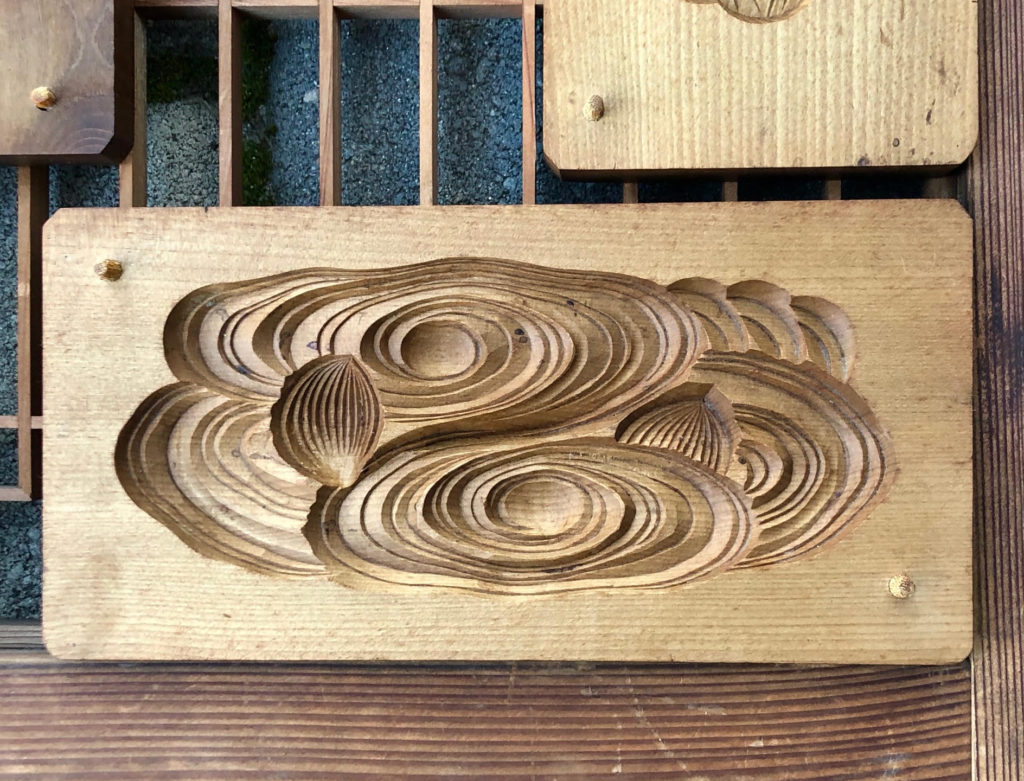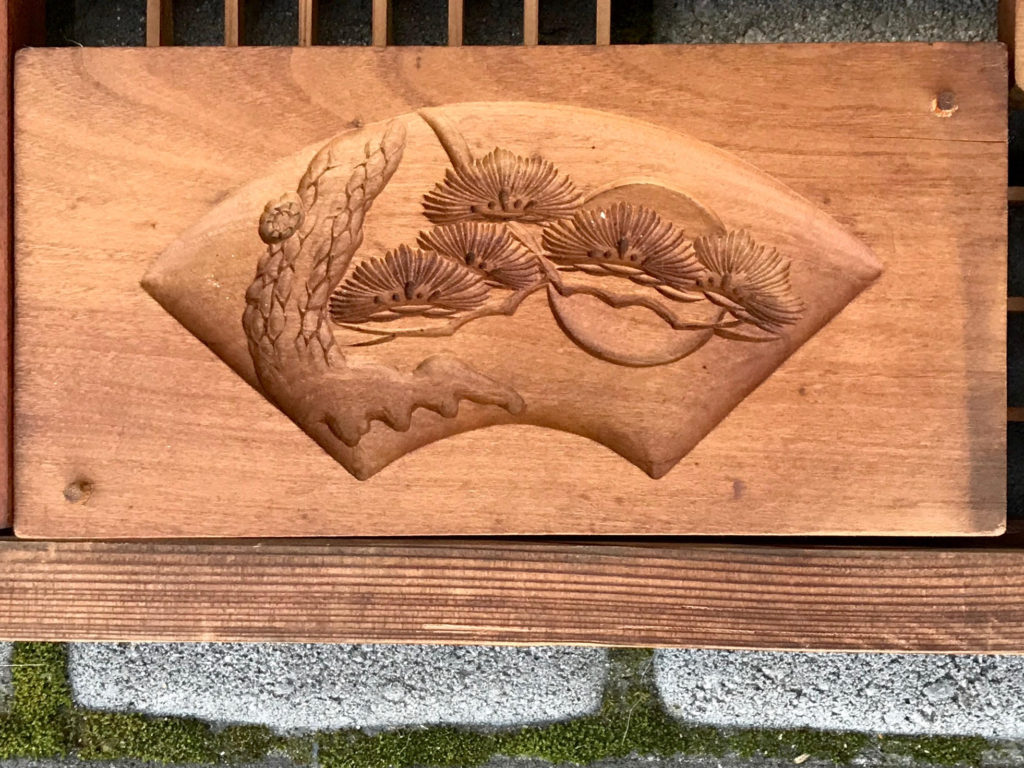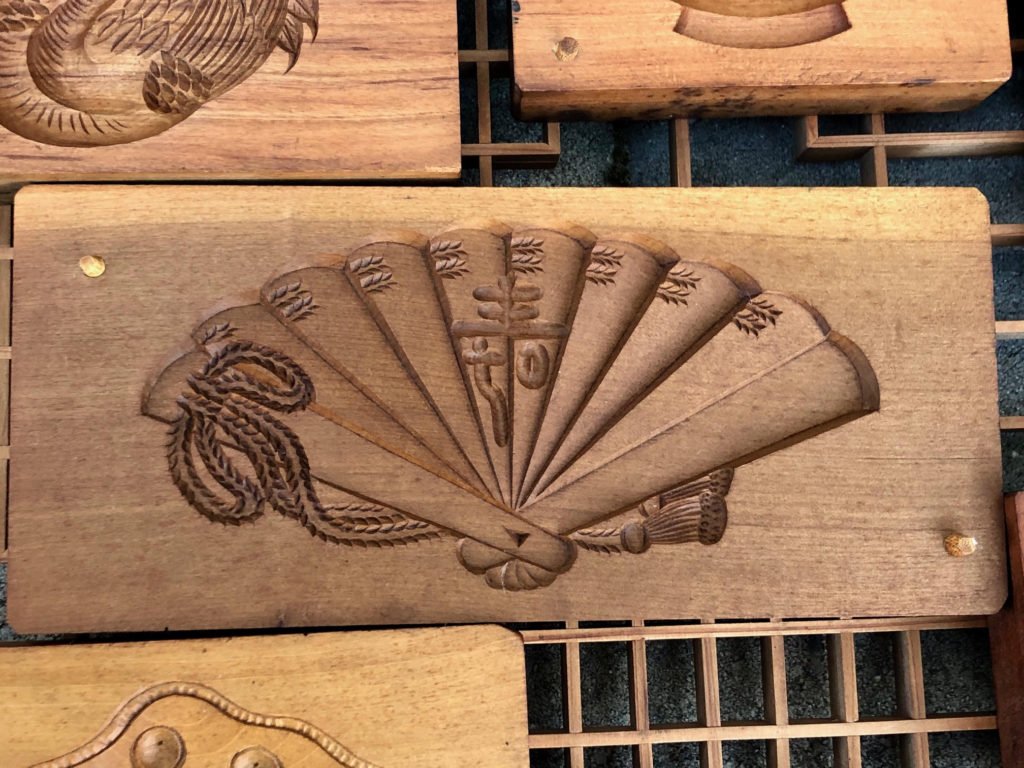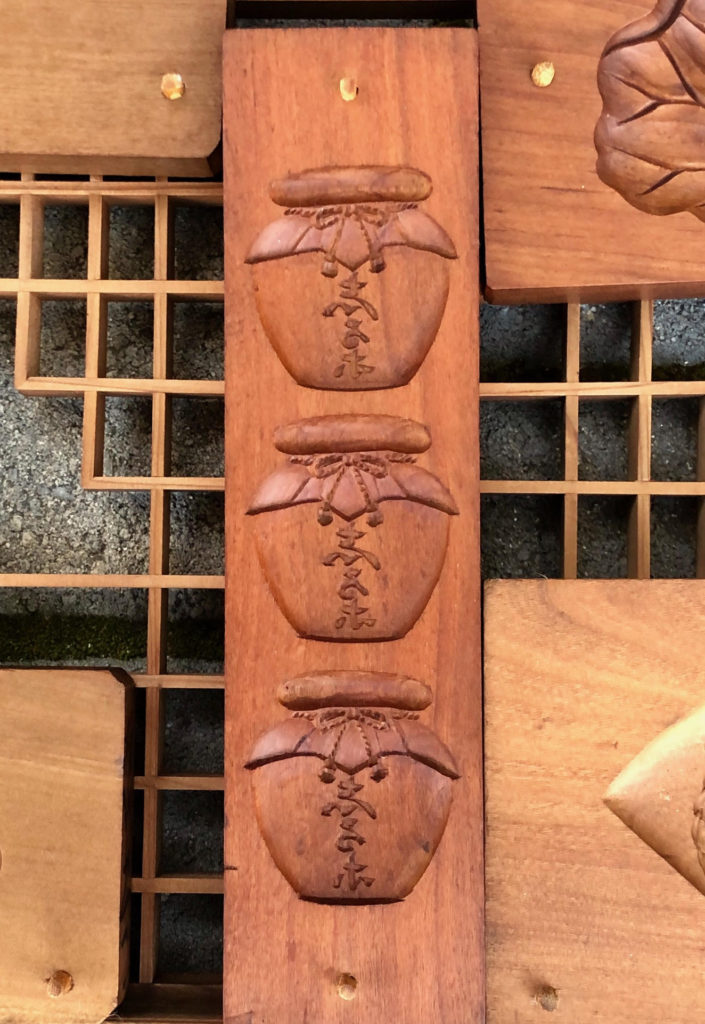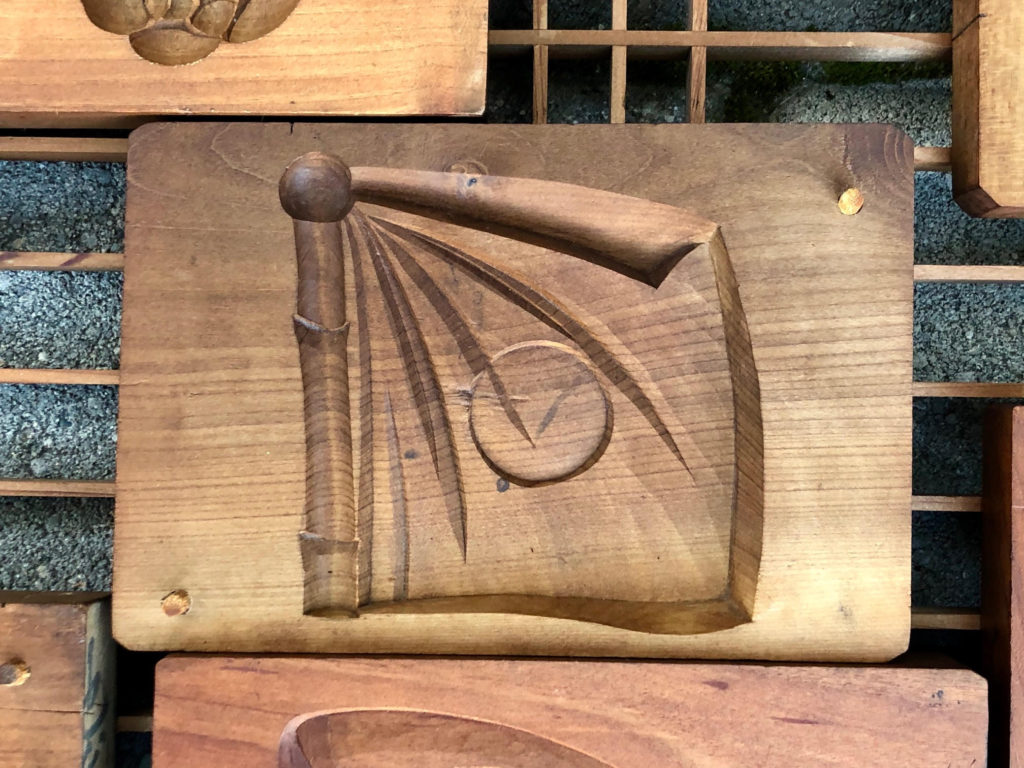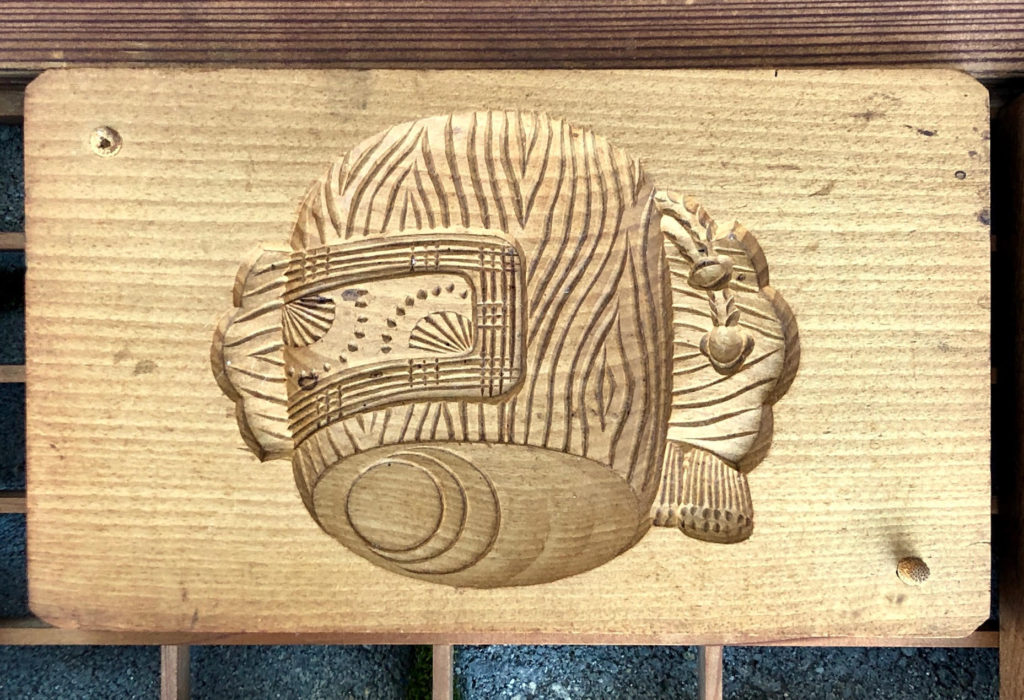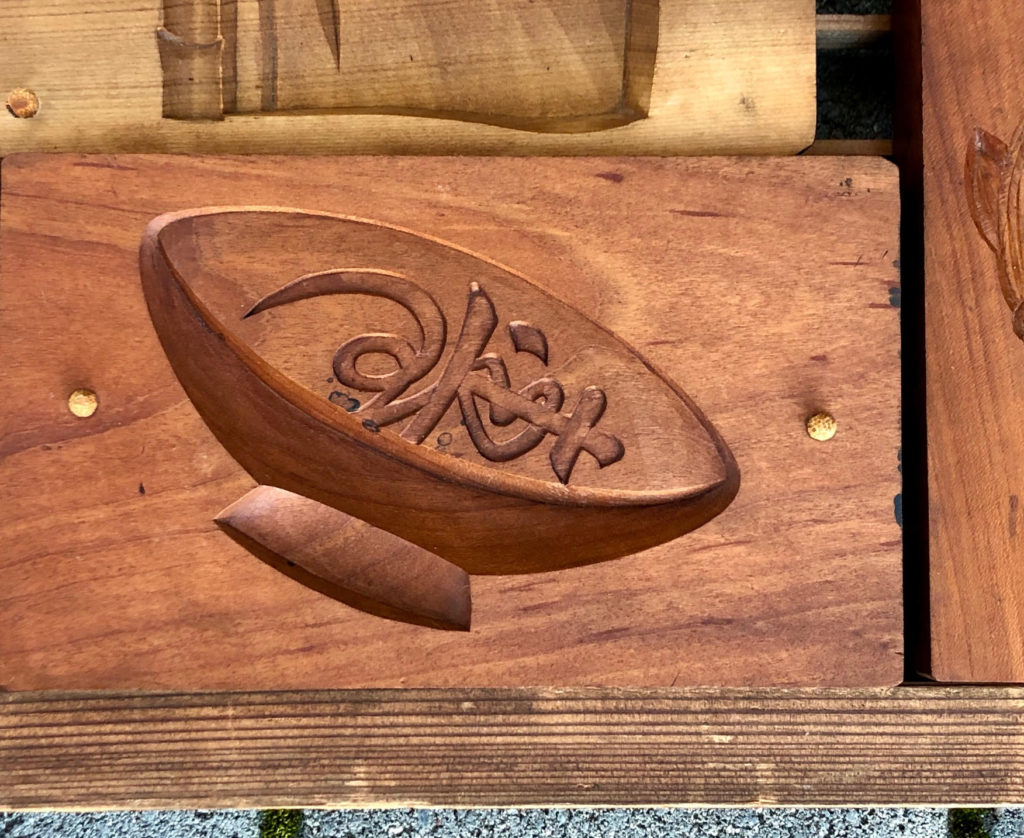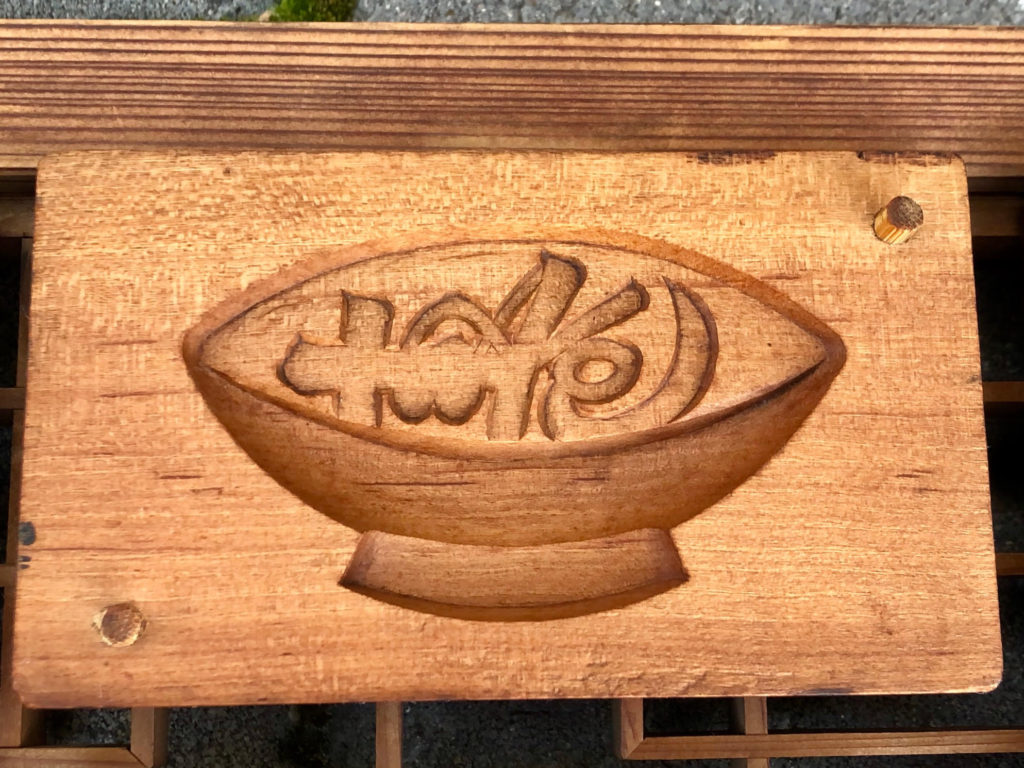 Specialty moulded cakes are a part of a confectionery culture found independantly in many countries around the world. Each culture's style is unique and the Kashitgata molds are specific to Japan. A few examples from around the world are: Mexican 'Sugar Skulls', French 'Madeleines', Scottish 'Shortbread', Russian 'Oreshki', and Middle Eastern 'Ma'amoul'. There are many more examples and a vast range of motifs, uses and meanings.
Beyond their use as tools to make little moulded cakes, Japanese Kashigata are wonderful little works of art and history. Please ask us for more information and to see the rest of our collection.
---
Inquire About Items Featured in This Blog Post
---